​ ​​ From Our Happy Customers
These puppies have been shipped all over the USA and as far as South Africa.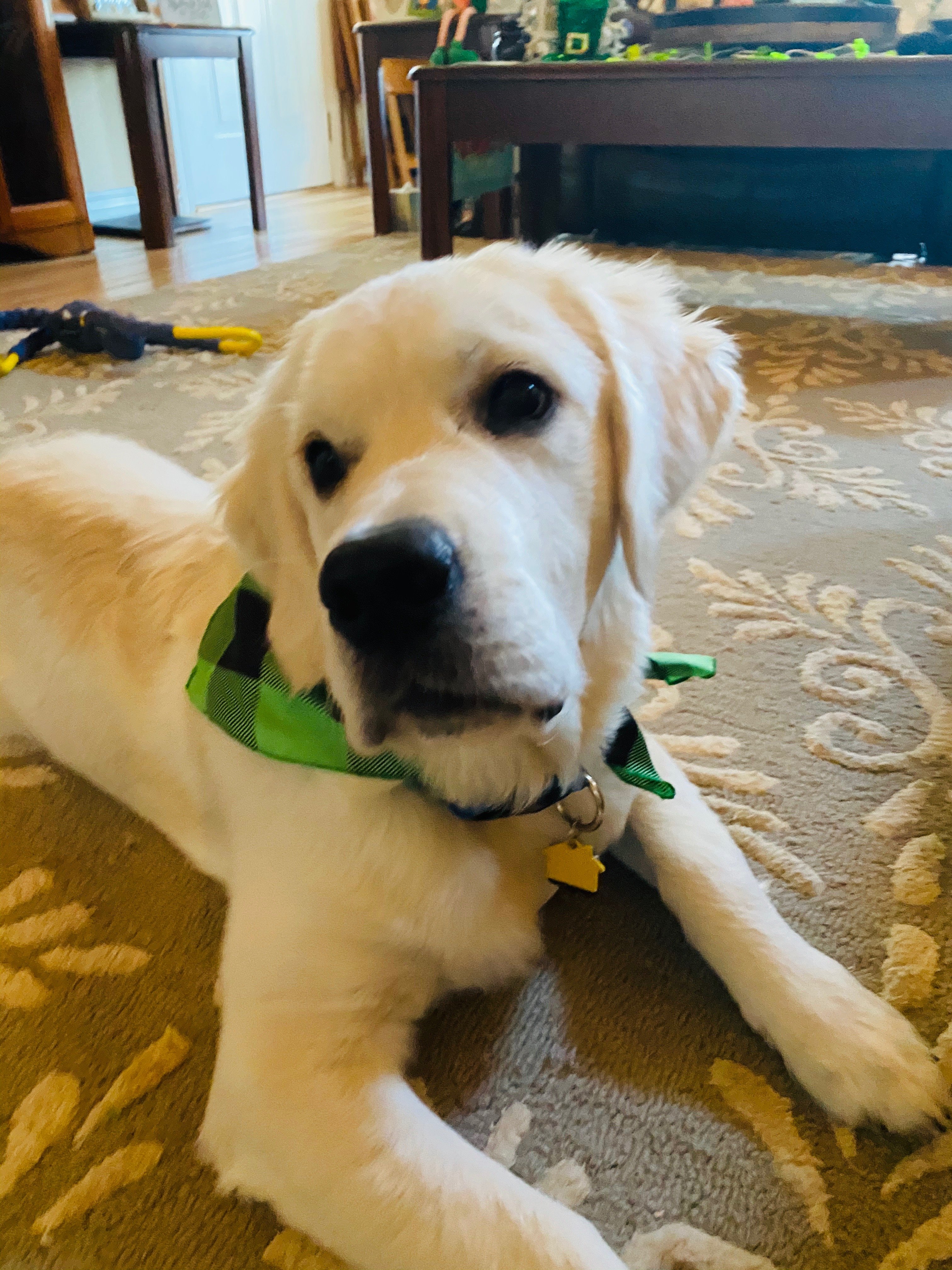 Was born on Sept 13 two days after our golden passed away at age 9 with cancer.
He has been such a blessing to help our family Heal of  [💔] .
We can't say enough about this sweet soul and the joy he brings us.
Joy CHERVINSKAS 
Northern California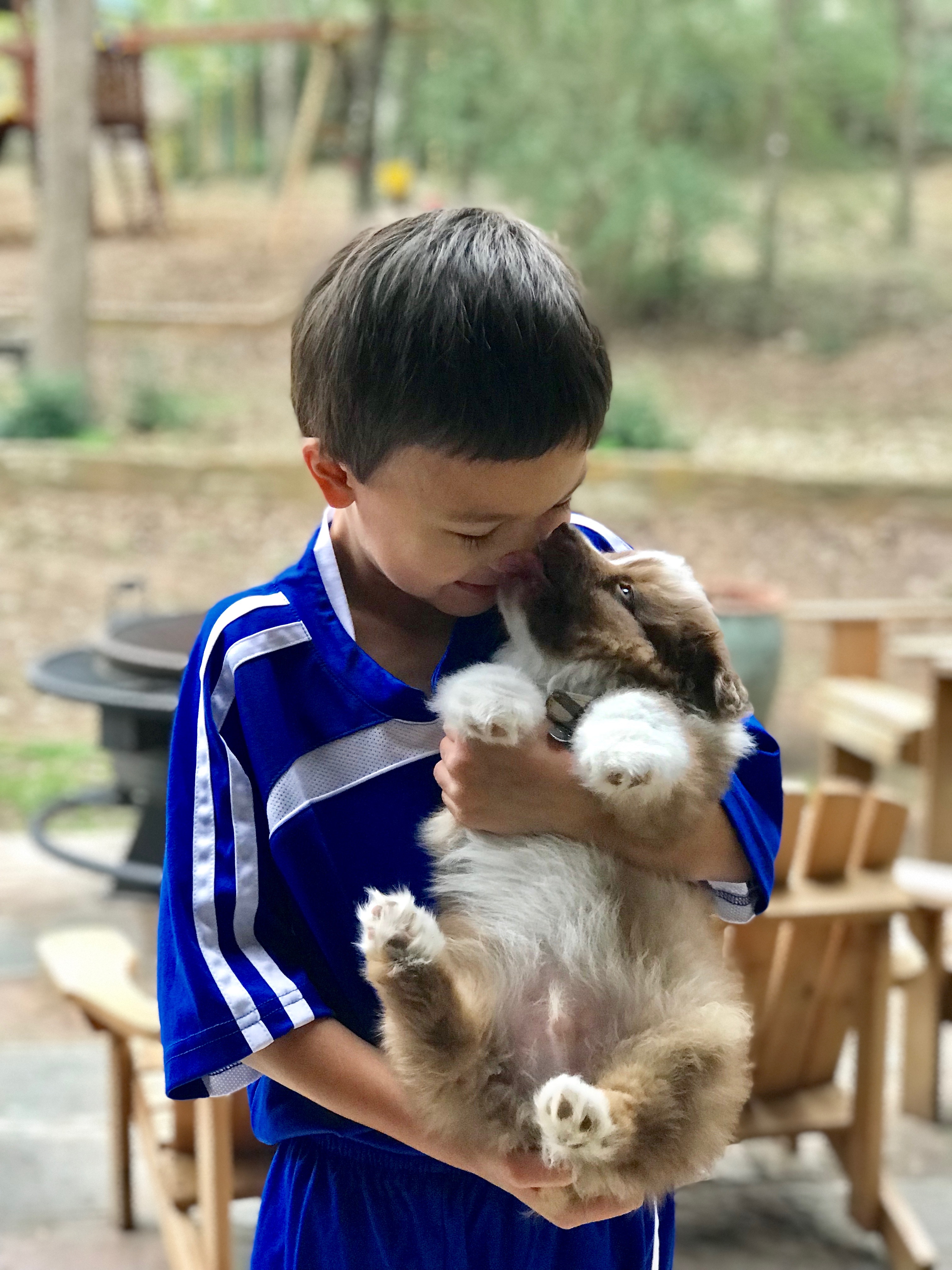 Cooper is such a wonderful addition to our family! He has brought us so much joy! We have been so impressed with how smart he is and how quickly he learns. He sits, lays, stays, rolls over, gives high fives, fetches, goes to his bed when told to, he potty trained (he rings a bells to tell us when he has to go!) and crate trained quickly. People are always commenting on how beautiful he is, and we completely agree! He is a beautiful pup, and we couldn't love him more! He gets along so well with our four young children, and he is inseparable from our golden retriever! We are so thankful to have Cooper in our lives. Thank you, Eliza!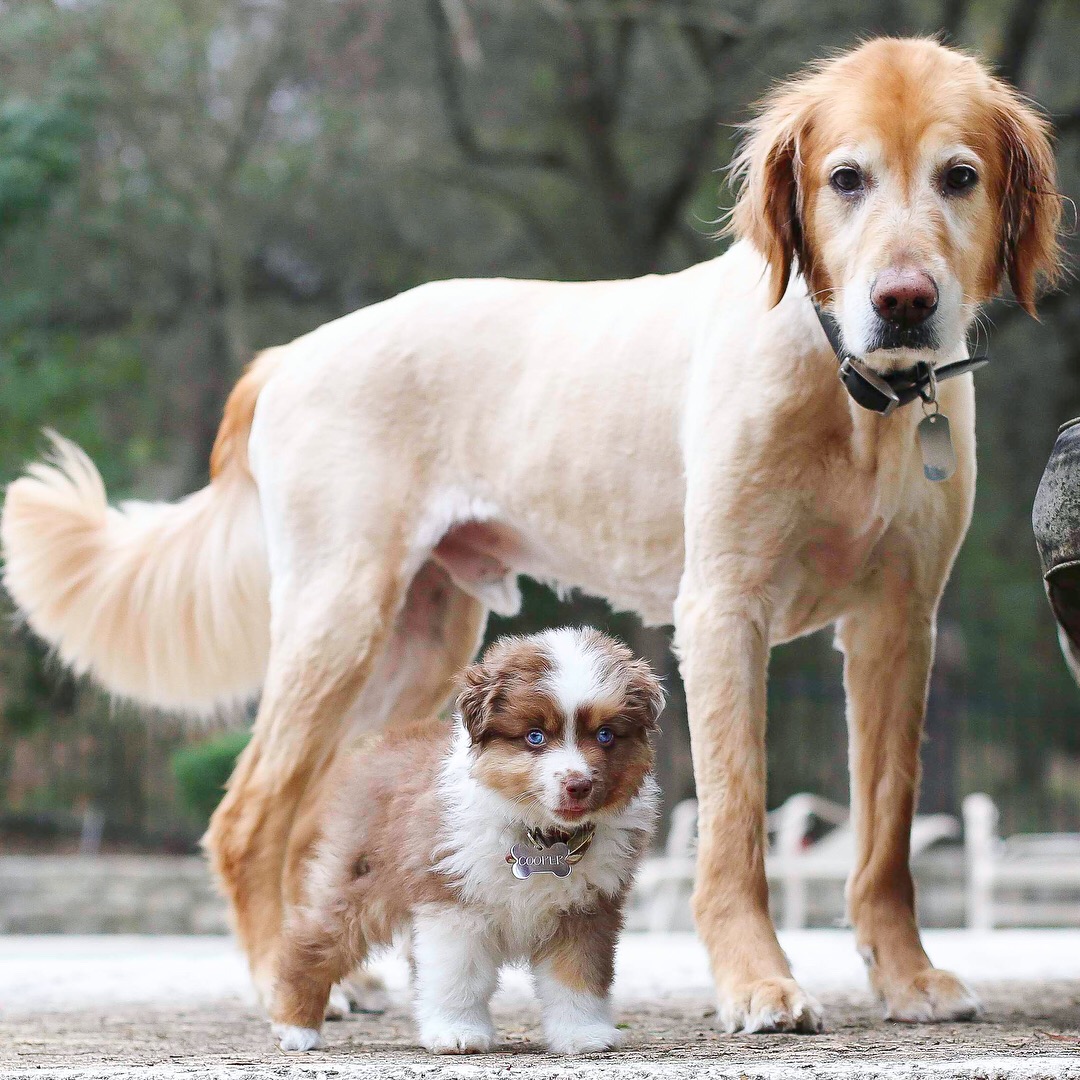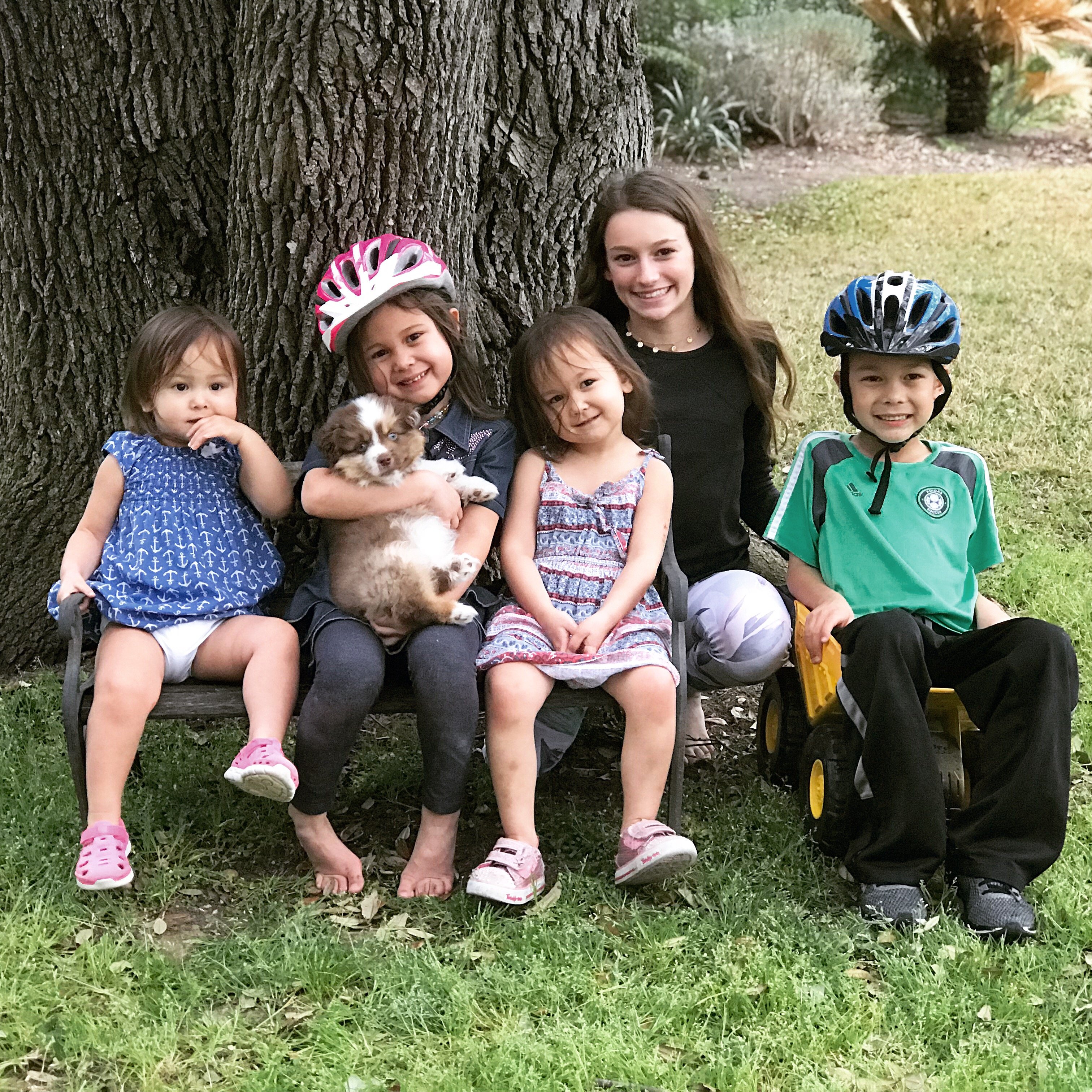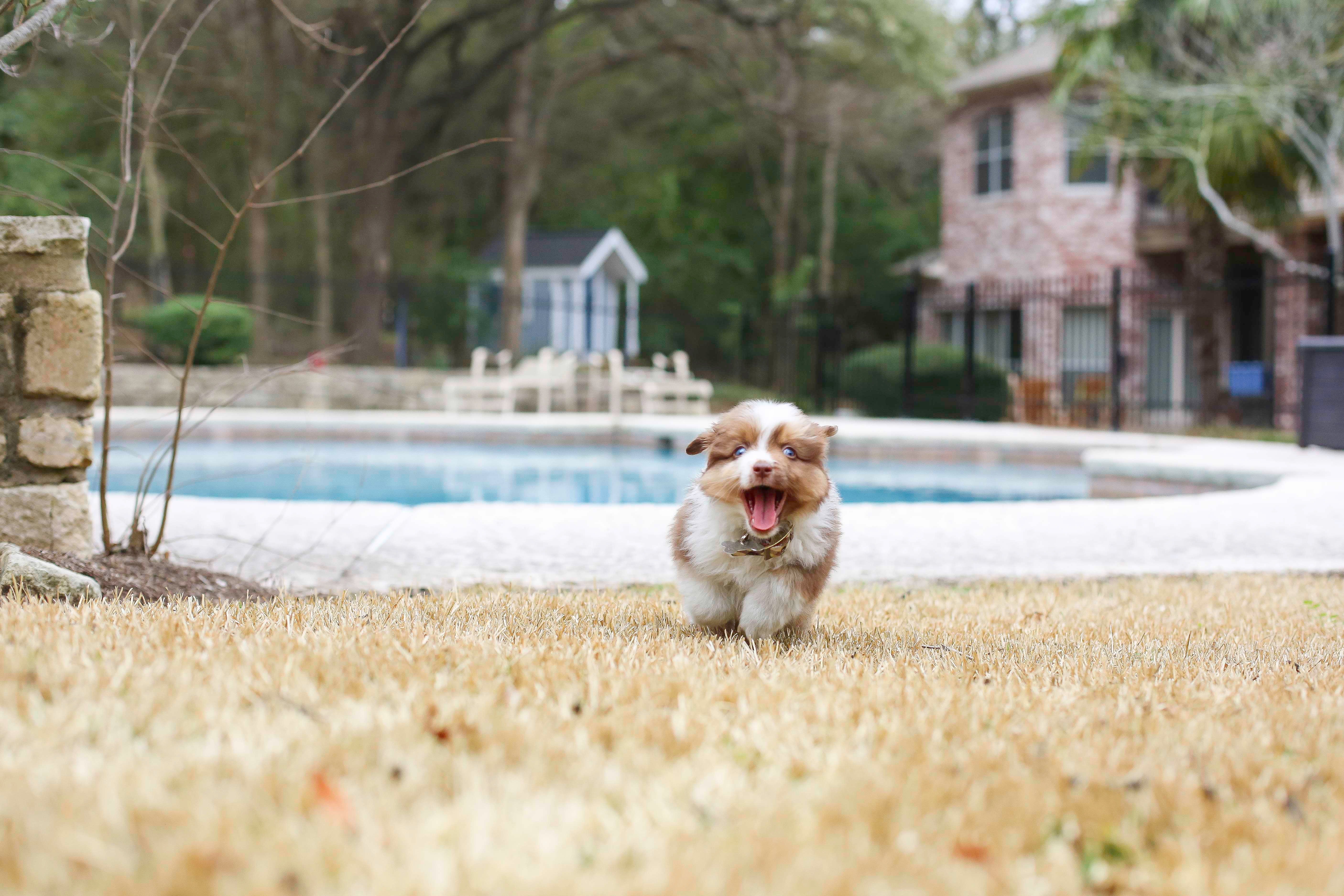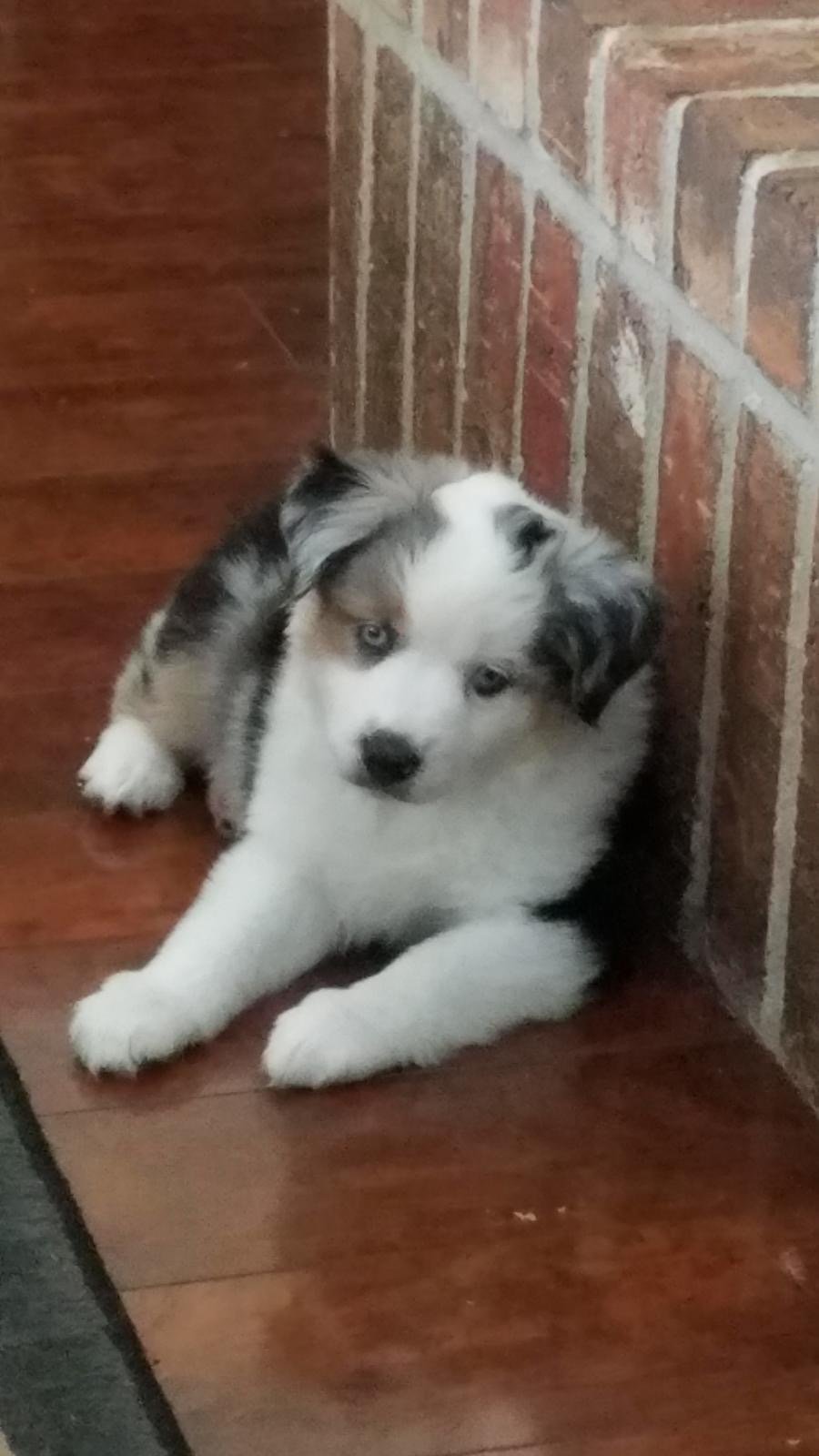 Our entire family is in love with little "Blue".  She never leaves our Grandson's side and loves running with both little boys in the back yard.  We are teaching her to fetch a ball, and she is a quick learner. 
Most importantly, she is very healthy and sweet natured!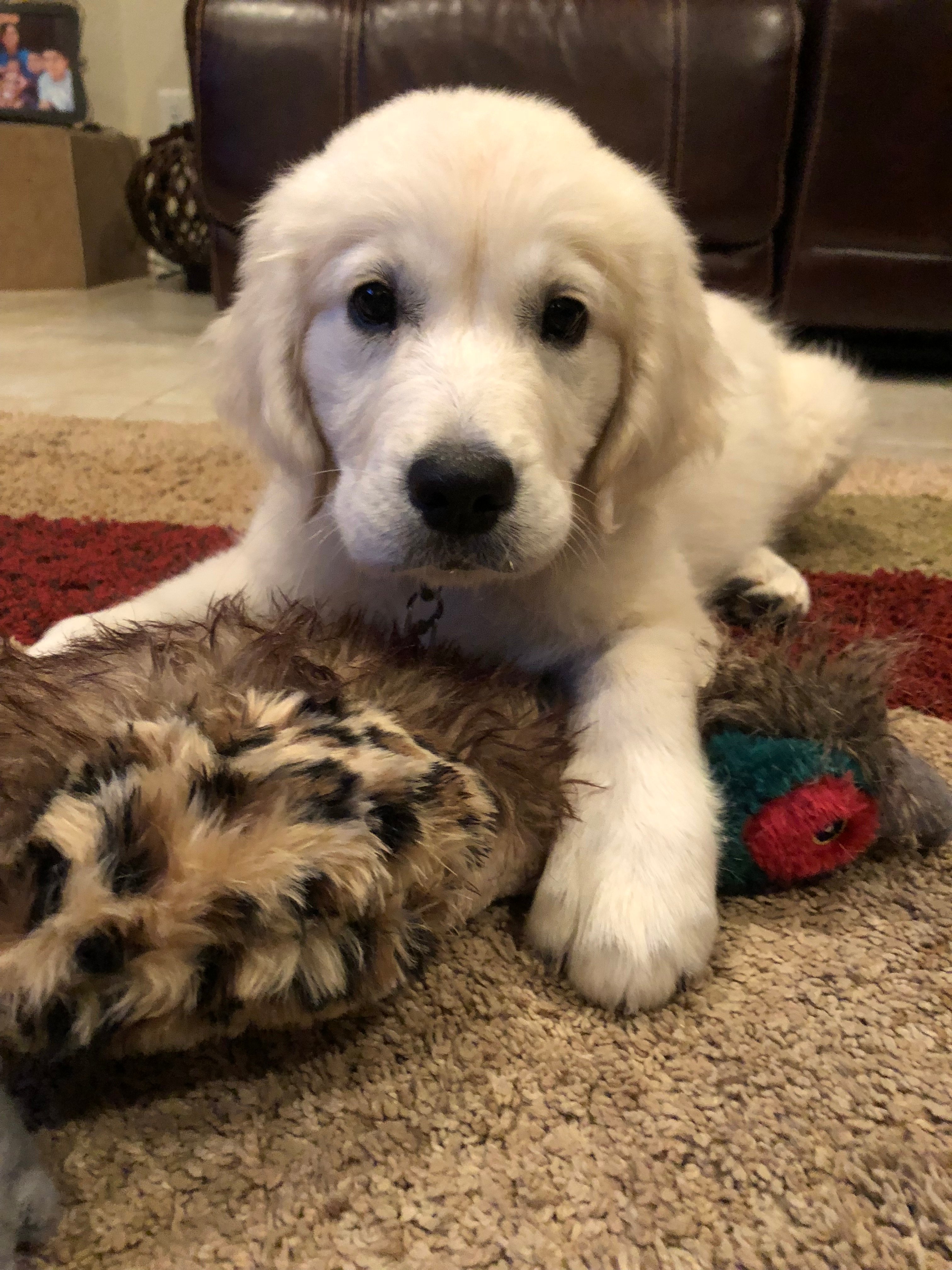 Claire has been a great addition to our family.  Her temperament is great, a perfect fit for our 6 year old son. We couldn't ask for a better dog.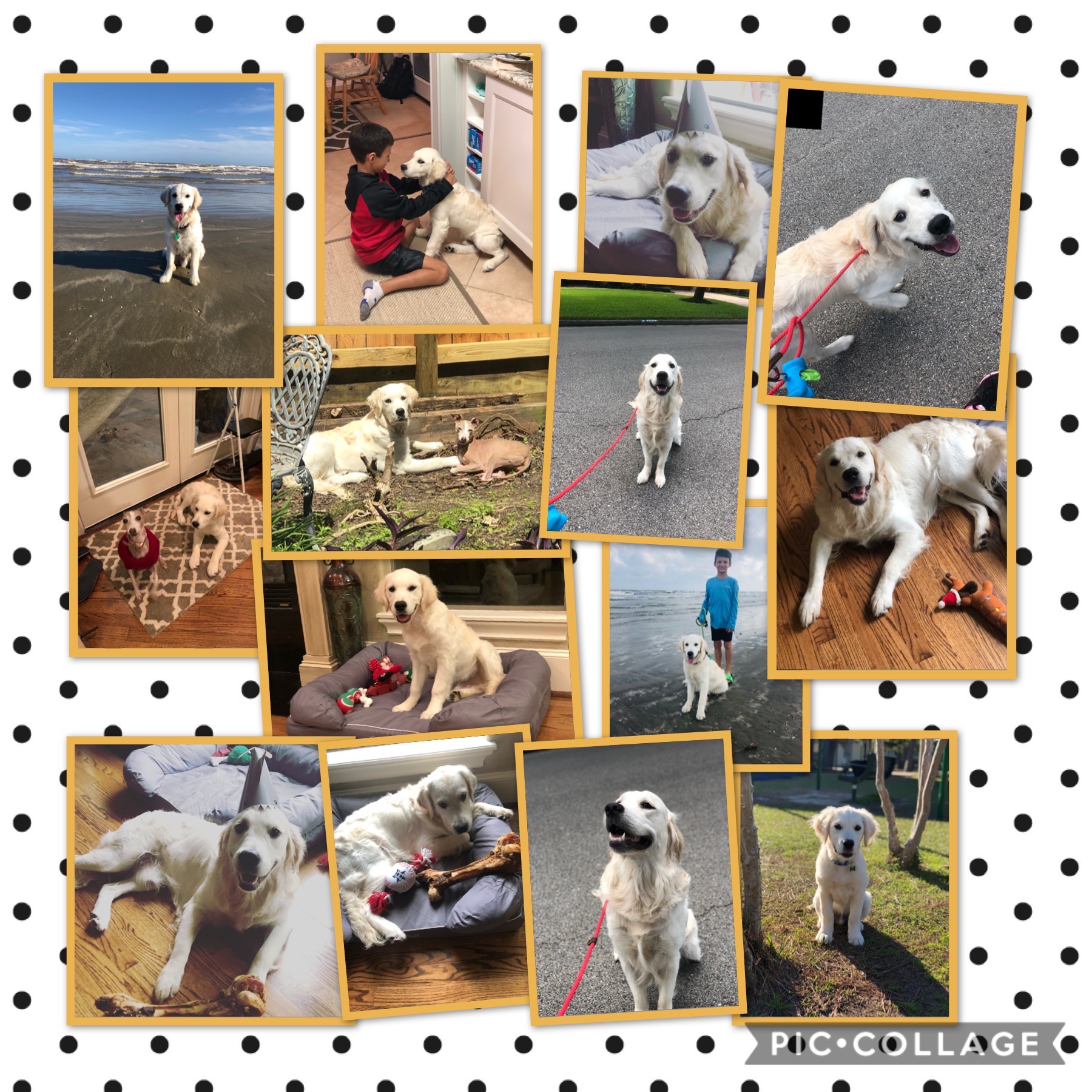 An​ amazing experience working with Rockin B from start to finish!  We have never used a breeder before and had dogs in the past with all kinds of health problems.  We wanted top notch and we sure got it!  From weekly pictures and updates to constant communication and questions answered.  You can tell these pups are brought up in a loving and great environment. Max at 8 weeks old already knew how to potty outdoors and sleep in a crate at night with no fuss! Such a great experience! Such amazing dogs!  We always get compliments on how well behaved he is and how he doesn't act like a typical puppy.  We also get all kinds of compliments on how regal and aristocratic he looks!  Always stopped and asked what kind of dog he is.  Beautiful boy!  He trained at 1 and received all kinds of awards and praise for his exceptional ability to learn quickly from the trainer.  Top of his class!  He can​ sit, stay, lay down do a few tricks and stay place for over an hour at just 1!  Great in public.  We really came out so blessed with this sweet boy!  Thank you Rockin B for this amazing new member to our family!  The kids love and adore him and he is so great with the children which is the reason we chose this breed to begin with! [❤] ️ The Meade's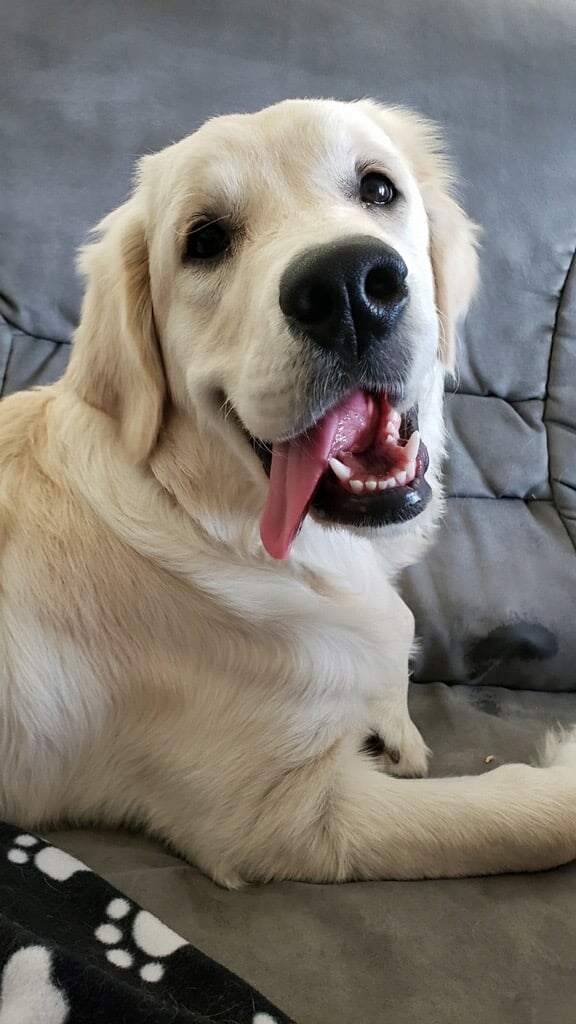 Siren is getting so big. She had a vet appt last this week and she's 50lbs. She's so smart. She already knows down, sit, come, fetch, heel, and is already taking cues from Blaze about the tasks she'll need to learn. She likes to insert herself into every situation and trys to figure out what the big boys are doing. We love her so much and are so impressed with how smart she is. So she has been the easiest to train.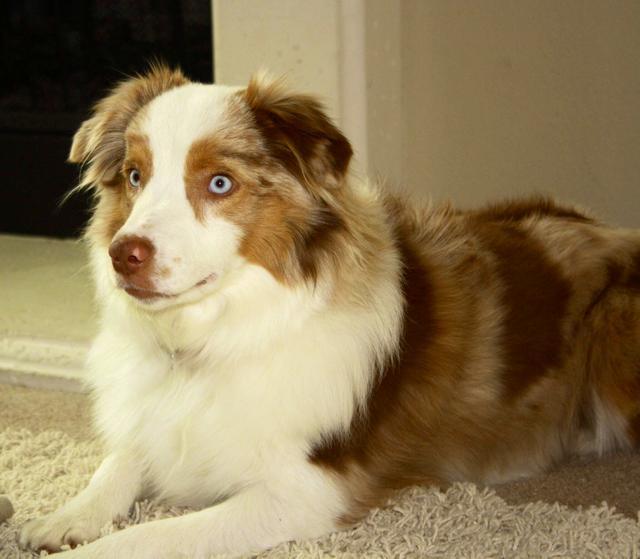 This is Amy (We got the little red merle boy from Roper and Heidi. Just to jog your memory.) I just wanted to write a thank you for this amazing dog that we have. He has been pure joy right from the start. He is potty trained in a matter of 10 days and everything with him has been plain easy. He is as smart as a whip! he can already come sit and lay down on command. his personality is so sweet and fun and our children have just fallen in love with him. Our vet comments every time how he is perfect example of a mini Australian Shepherd. He is simply gorgeous. Hope you all are doing well. 
                                                                    Thanks again ​take care! Amy
​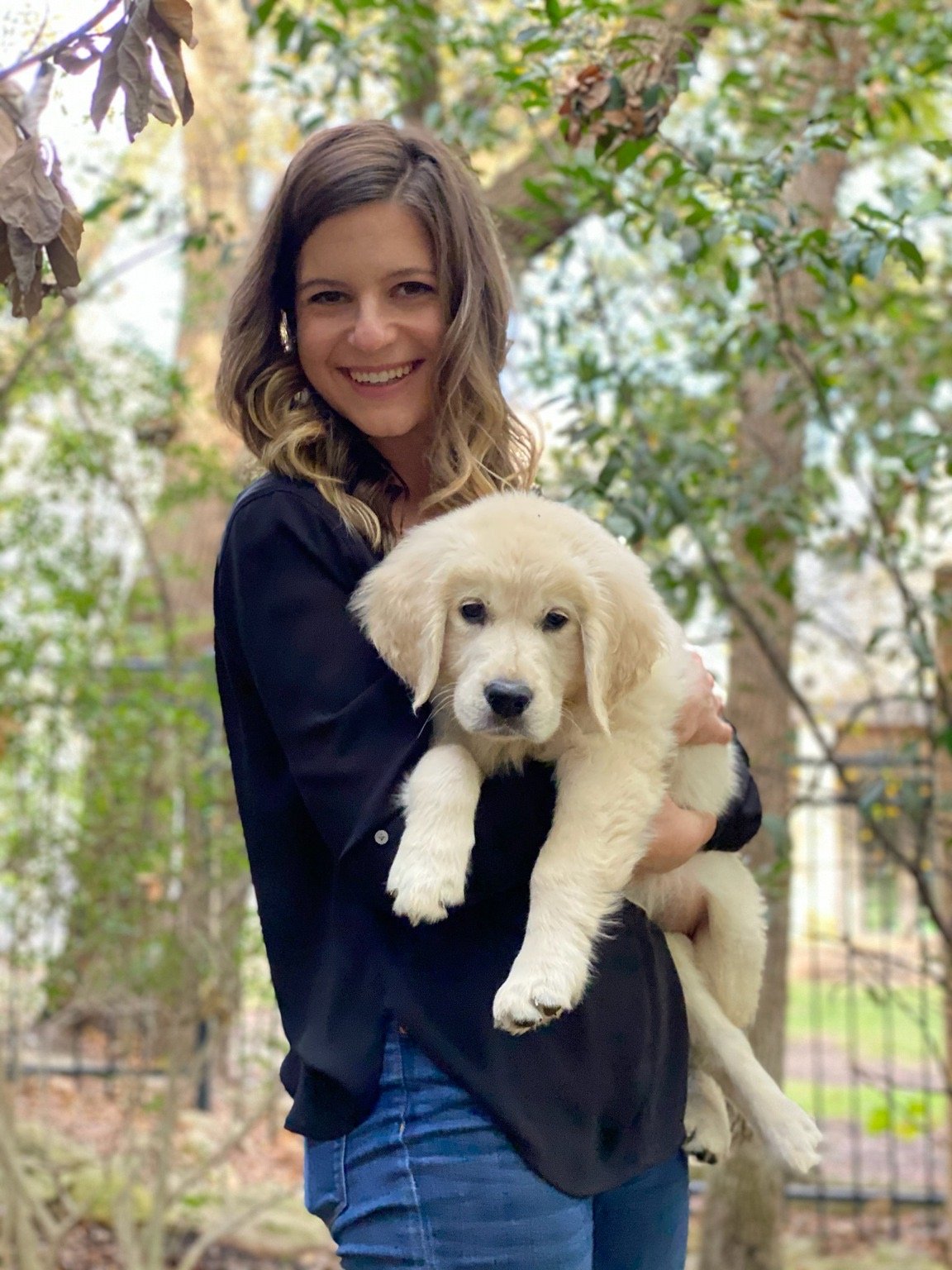 We love our puppy so much! Thank you and have a blessed new year!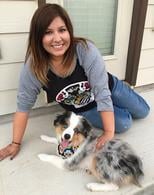 Titus is such a playful, energetic, loving puppy! We have been so pleased with what a quick learner he is. He has already learned several commands such as shake, sit, high five and go to bed. He loves to go on hikes and enjoy swimming in the creek. We have received numerous compliments about his look and stature everywhere we go. Thank you Rockin B Mini Aussies.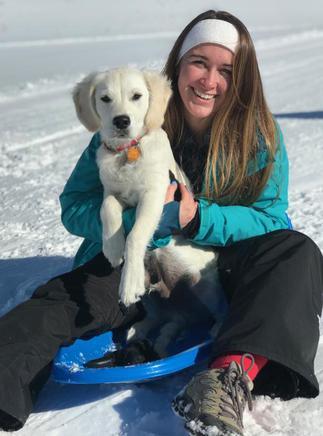 ​
    Watson has a great little personality.... he keeps us laughing. He went to Colorado with us on my spring break. He loved the snow. He went to Arkansas with us for a few weeks.... he loves the swimming pool. We have a farm with 160+ acres in east Texas that we get to almost every weekend. He loves to run, swim and explore. He is not however a fan of the cows.  

We love him so much. Oh and we named him Watson. 😍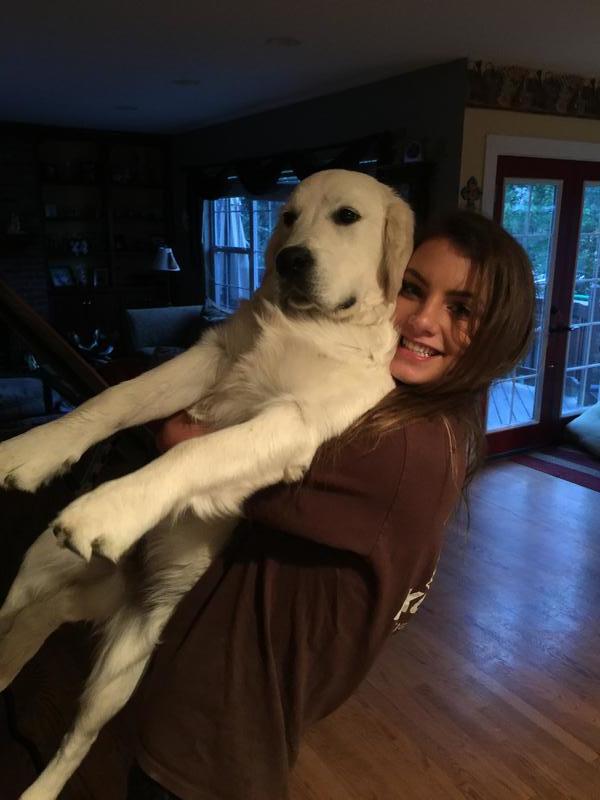 Absolutely LOVE CODY! He is so smart, loving and amazingly calm for a puppy. We lost our other golden and were devastated. We didn't think we could ever fill that hole and we are so grateful because Cody, which means helper, had helped us heal from our loss. He is an absolute LOVE!!!! W​​

e are grateful.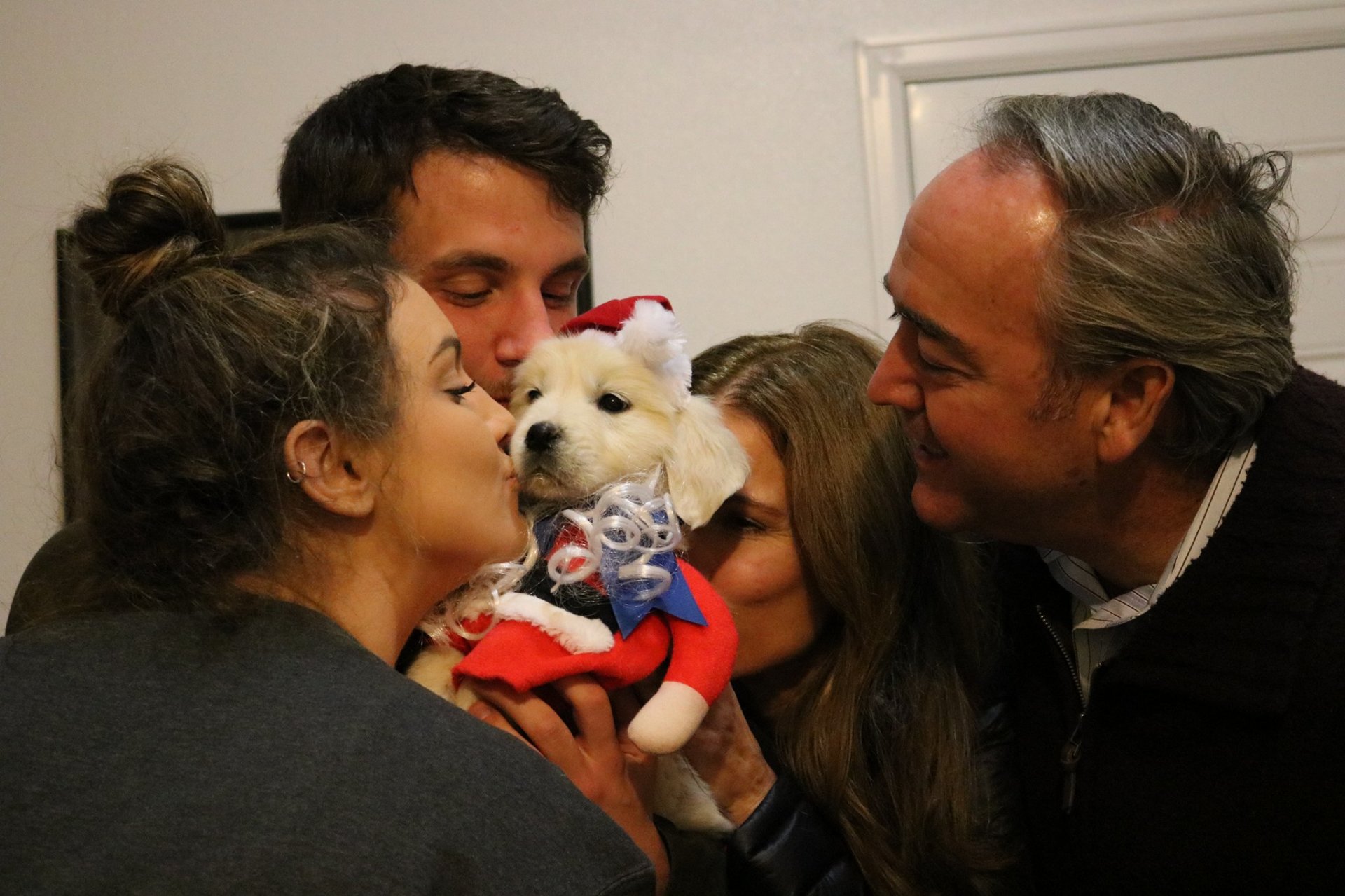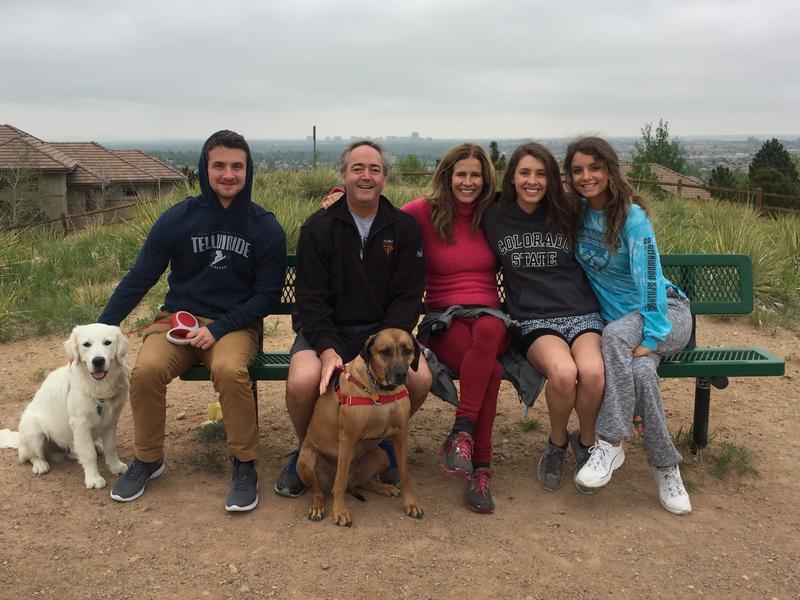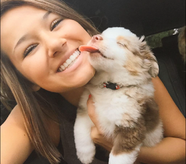 We just wanted to thank you for such a sweet and precious red Merle baby boy! We get complemented on his looks and how sweet he is everywhere we take him. Our daughter loves to take pictures with him because he always looks like he's smiling! Thanks again!!   Erica

​​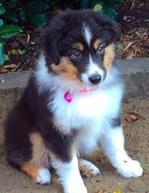 This is Charlie! She's is our beautiful black tri female that has brought so much joy to our family. She is the smartest dog we have ever had. She sits always when told and is almost completely potty trained at 12 weeks old. We get so many compliments on her and our vet says she is the prettiest Aussie he has seen. Weighing in at 9.5lbs and completely healthy. Thank you for bringing this beautiful bundle into our lives. We will be repeat customers. Already wanting another :).
 The Donatellos
 Kirt, Christie, Zach and Sarah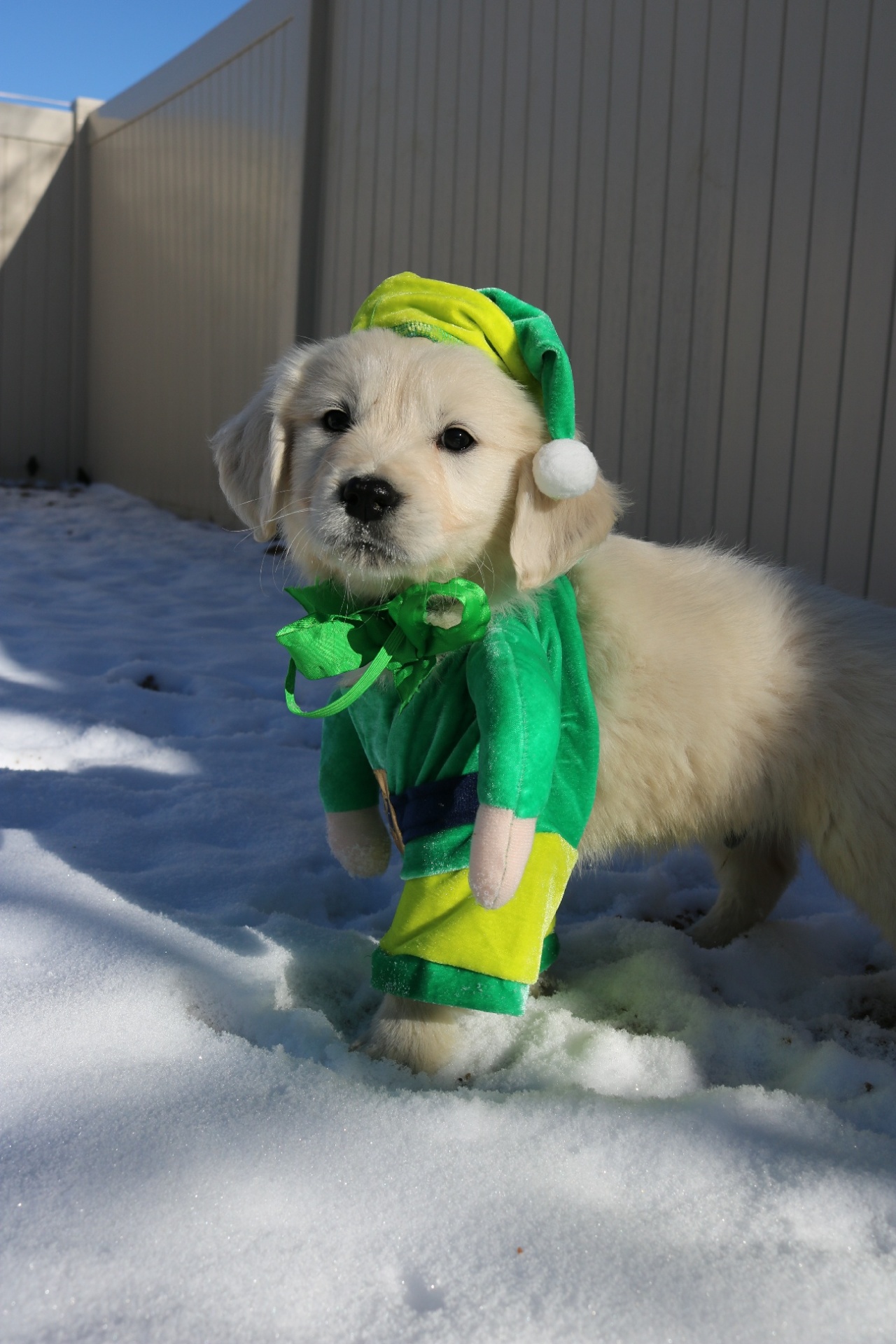 Elizah, Yes! We have had several labradors and retrievers and Baylor is the best dog we've ever had. He has a very good temperament— fun, sweet, trainable, and playful. He has a stocky head and body and is seemingly on the smaller side. Short legs! He is a beautiful dog. We couldn't be happier!!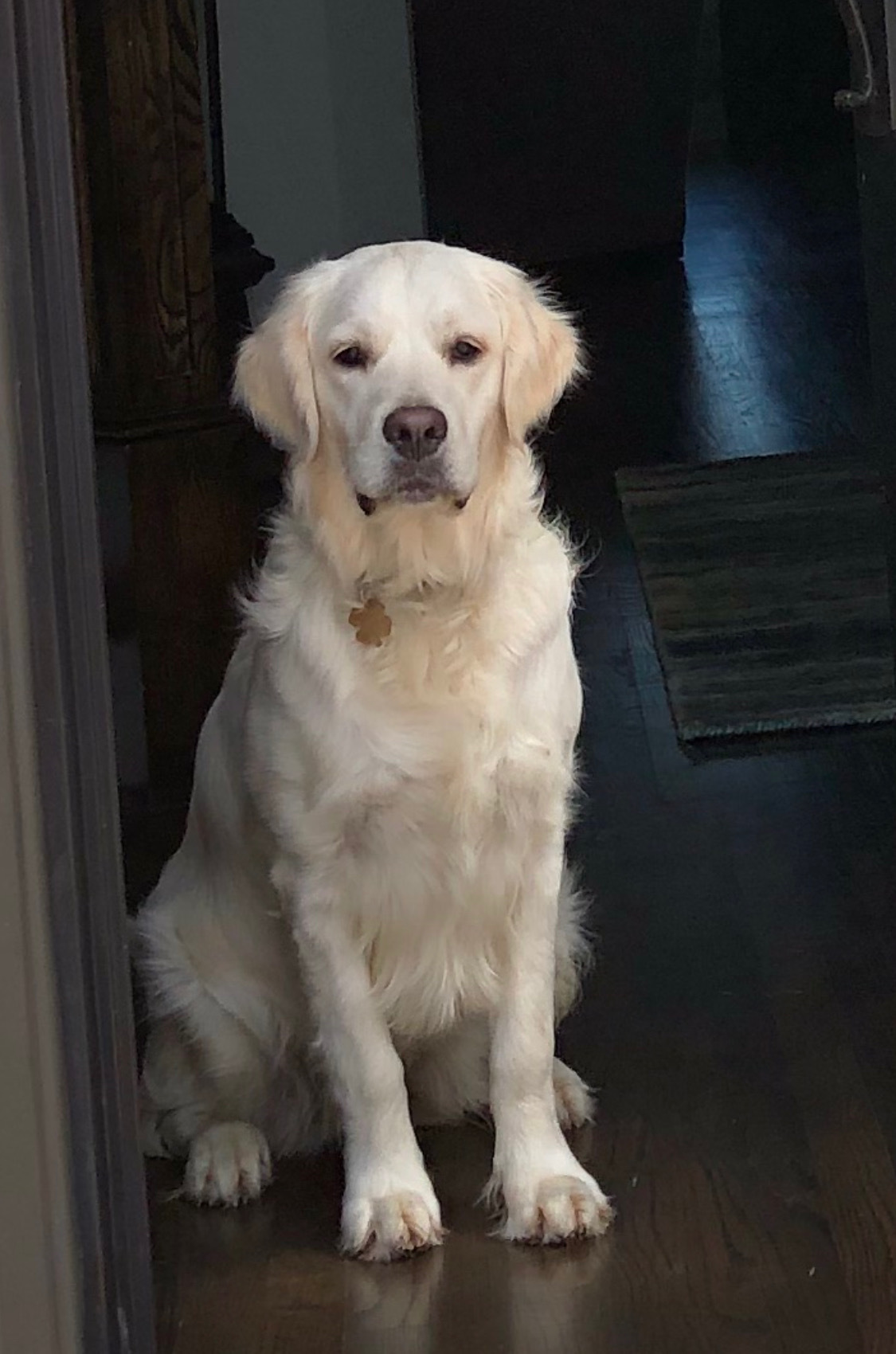 I wanted to send you a picture of Lucky- she is so beautiful!

Hi Elizah 

Kenya has settled in so well and is a confident and happy puppy. And what a personality we are developing! 
Thanks Elizah she is a joy, all I dreamed she would be.
​ 
We had a busy weekend of shows. Although Kenya didn't compete she came with for the experience. She was a star! I have attached a great pic of her.
​​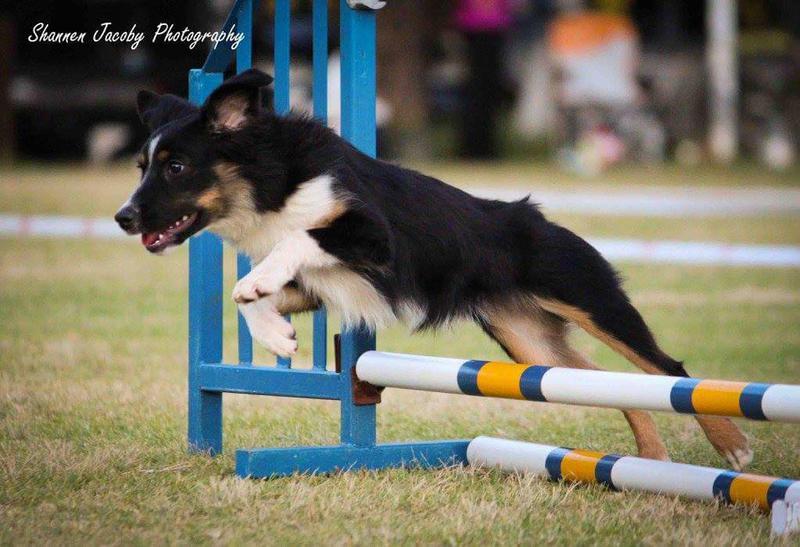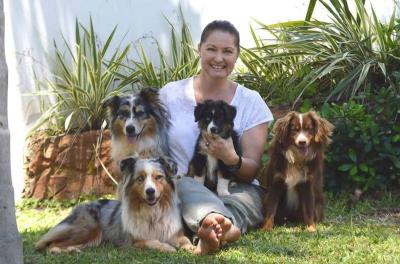 Kenya in South Africa (6 months) At the show doing agility competition. 

    Thank you so much for your generous hospitality during our visit yesterday. You and your wonderful family convinced us we have made the right decision regarding choosing one of your pups to join our family.

 Your children are absolutely precious and I learned so much from Darla and Ellie about chickens, including how to determine the gender of young chicks, something a city girl like me would never have known. We enjoyed the eggs for breakfast this morning; they were fantastic. You are doing a marvelous job with your children; they were so kind, respectful and anxious to share what they love about their lives.

 Tony enjoyed his visit with Brian and also got a positive feeling about our decision. We took your advice and went down to the Cafe for dinner before we drove home. It was great!

 We talked about Abby and agreed if we were a little younger and still had a home with a yard, we would take her in a minute and allow her to continue to "mother" and teach little Bella. We are sure you will find her a good home.

 We have such great admiration for all you and Brian do to manage RockinB and raise your three children. We look forward to our return visit in early March and trust Abby will continue to be a good mom and teach all of her pups everything they need to know.

 Thanks again for your kindness and give our best to Brian, Darla, Joshua and Ellie.

 Warm Regards,
 Peggy and Tony Duryea


    Hey Eliza! Sugar Siler is thriving and is a beautiful girl. We love her so much!  Just wanted to give you an update! Have a good weekend!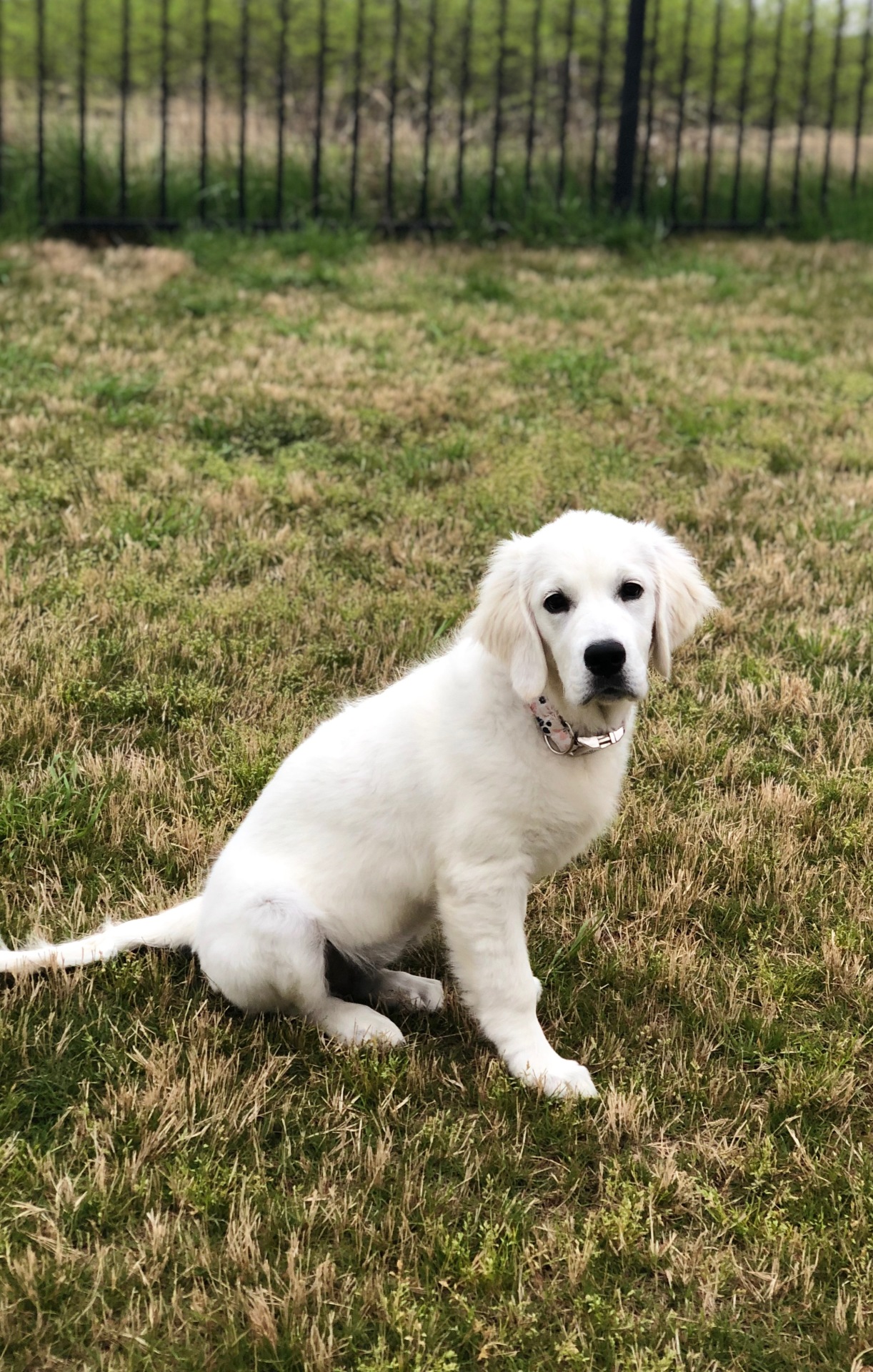 We are thrilled to have a new furry member of our family! Though Grange is officially my son's dog, he has won us all over with his sweet disposition. He has adapted easily and beautifully to his new life and is the perfect blend of being playful at times while having an overall chill personality...not to mention he's so darn cute!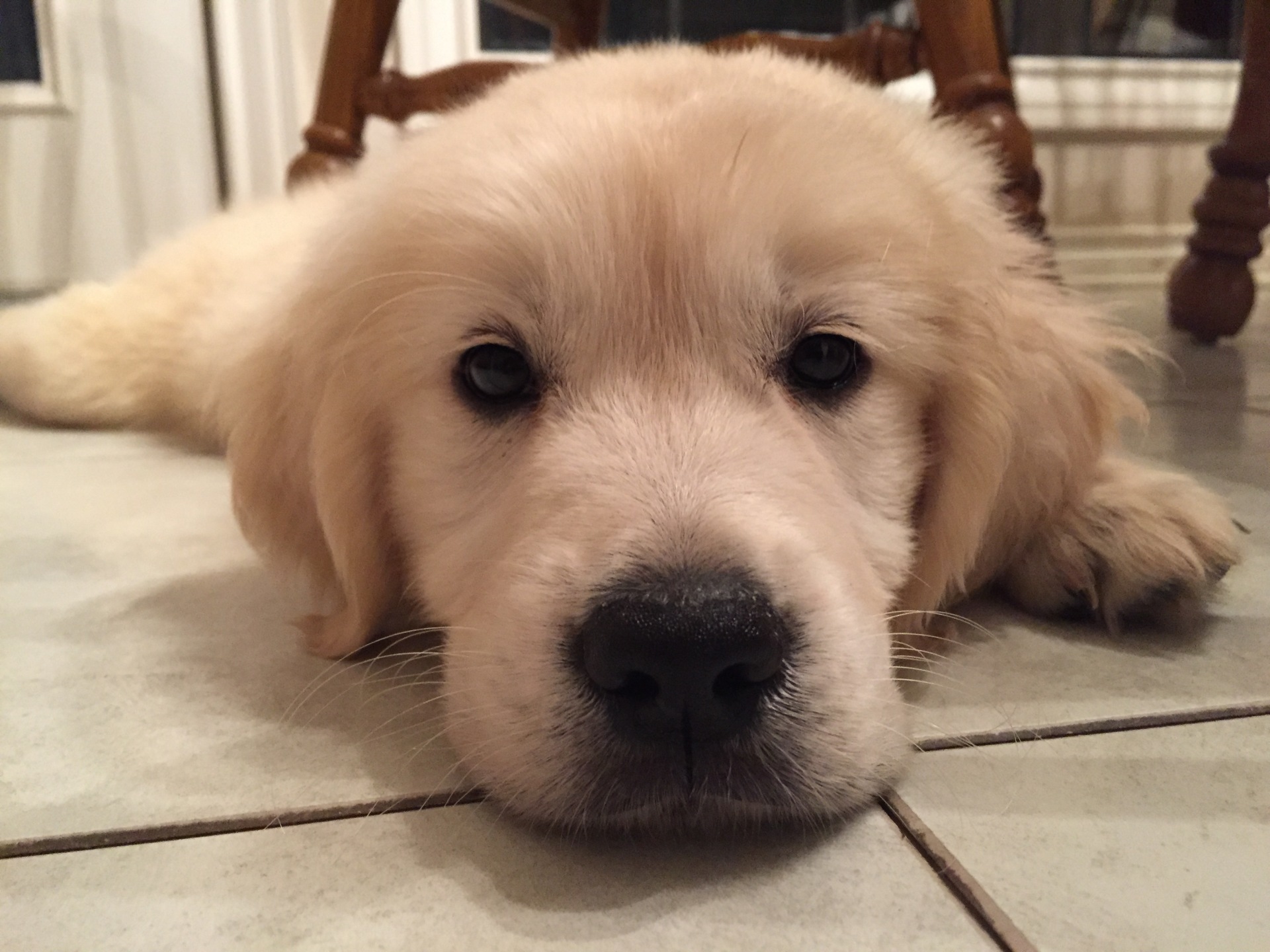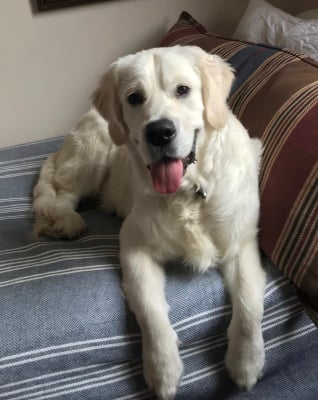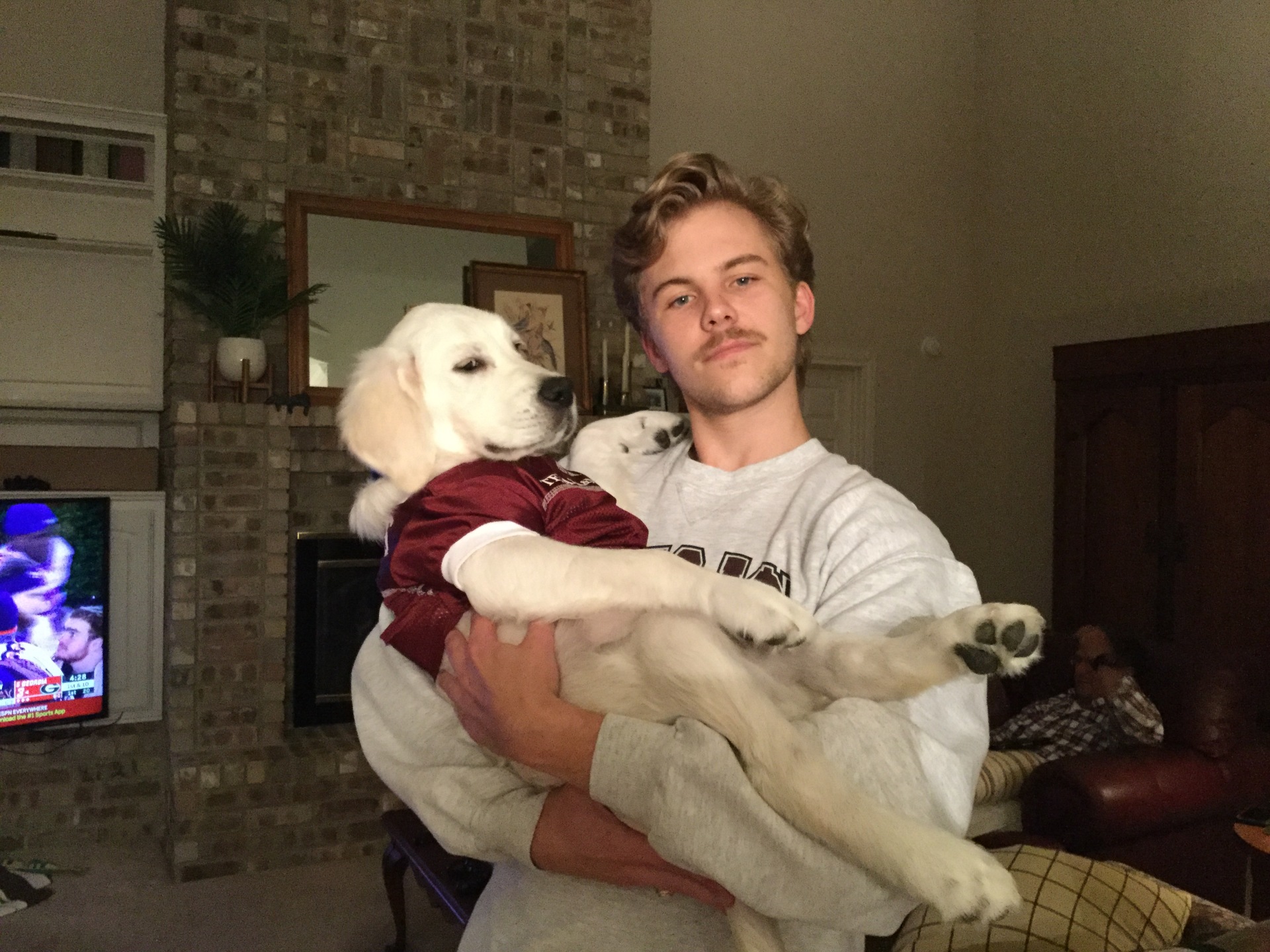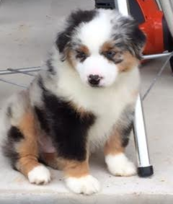 Jay and I want to thank you for sharing our beautiful boy with us!!! Riley, has brought such joy to our lives as he continues to do every single day!! He adapted to our family immediately! He is very sweet to our 16 yr old Bichon Frise who is also tolerating him well….He is extremely smart, as he is such a loving boy, but at the same time, he picks up training within minutes! We enrolled him in puppy classes and he is following commands quickly in both obedience and play…..We are so thrilled with his progress! He is so hilarious, because we see his agility skills even around the house.
  Again, we can't express how much we love this little guy and we will definitely keep you updated on his progress.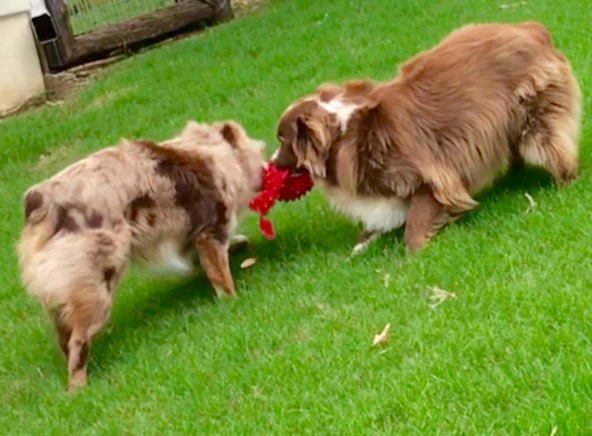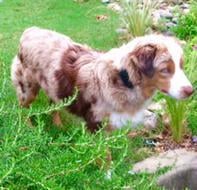 We're nuts about Jax, super affectionate, you can't even go to the bathroom without him laying on your feet.
 MUCH more active than Jax and acrobat, watched him leap an 8' long pile of brush last week, put up 36" fence to keep him out of wife's garden, watched him standing still and leap over it when he thought I wasn't looking, total clown and pistol. So weird how different personalities, Jax will sleep off and on 24/7 with all the rain (which has been continuos lately) and he was a terrible chewer, Kai sleeps 30 min and is barking to go chase the ball I throw and has never chewed on a thing that wasn't his (synthetic bones).
 

    My brag is only about ownership, you get the kudos, my friends describe him as majestic, when he runs and jumps don't know how else you would describe him. Notice his depth thru chest, my vet always feels the dogs all over for growth proportion, weight/age and tells me to increase or decrease food, i've had him on Salmon oil, Vit E, Vit C, Dasuquin MSN and Kelp Help since 3mths, Dr says whatever i'm doing don't change, his coat as Jax shimmers but Kai has much coarser wavy coat, stunning, Dr says he rarely sees one as good as him and he's been raising Mini's his entire career.
                            Thanks for breeding great dogs, we knew we would get another beautiful great love from you two ! Rick & Helmy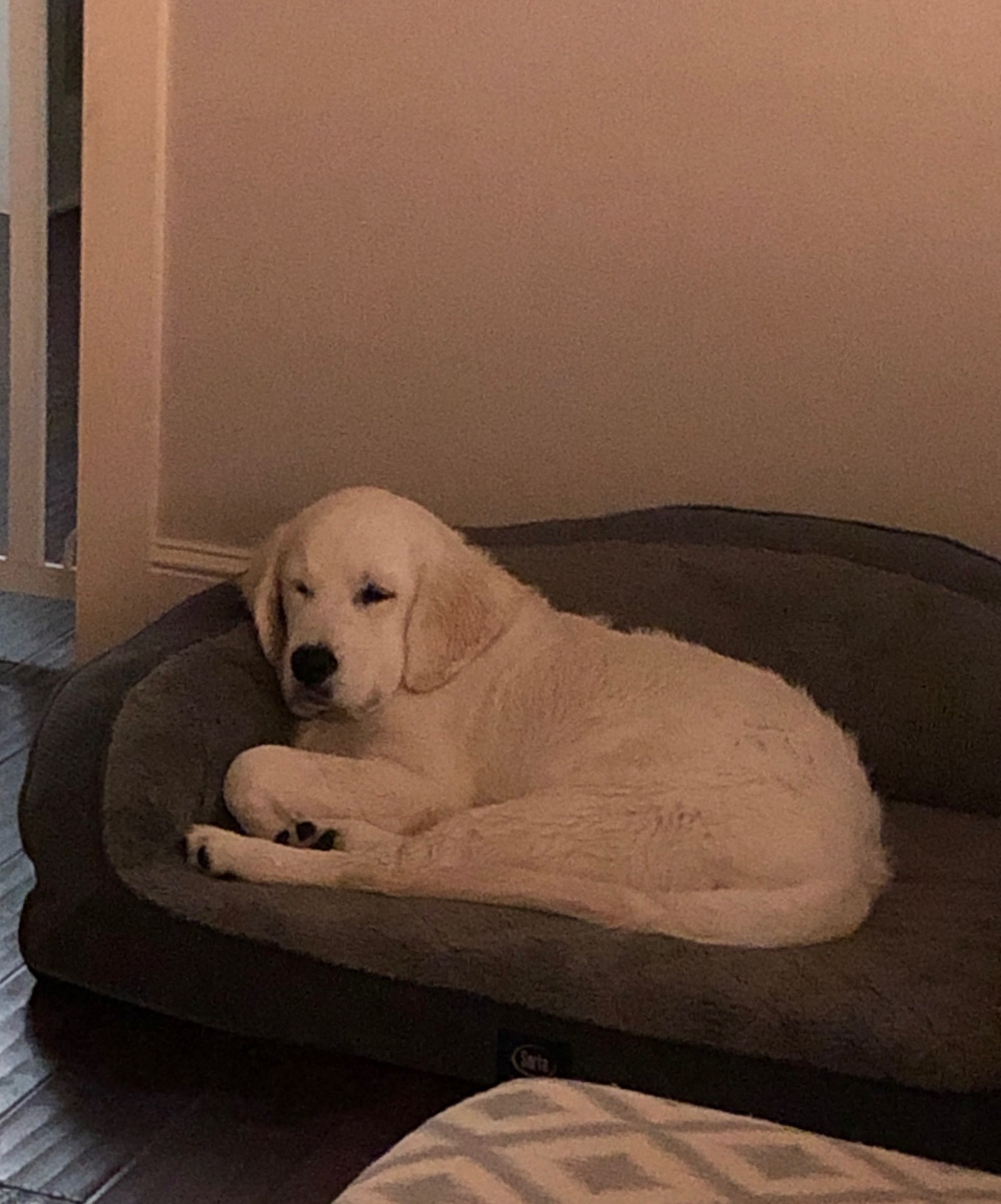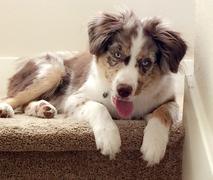 We LOVE him so much! He is doing great! He weighed 65 lbs at his checkup last week.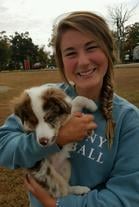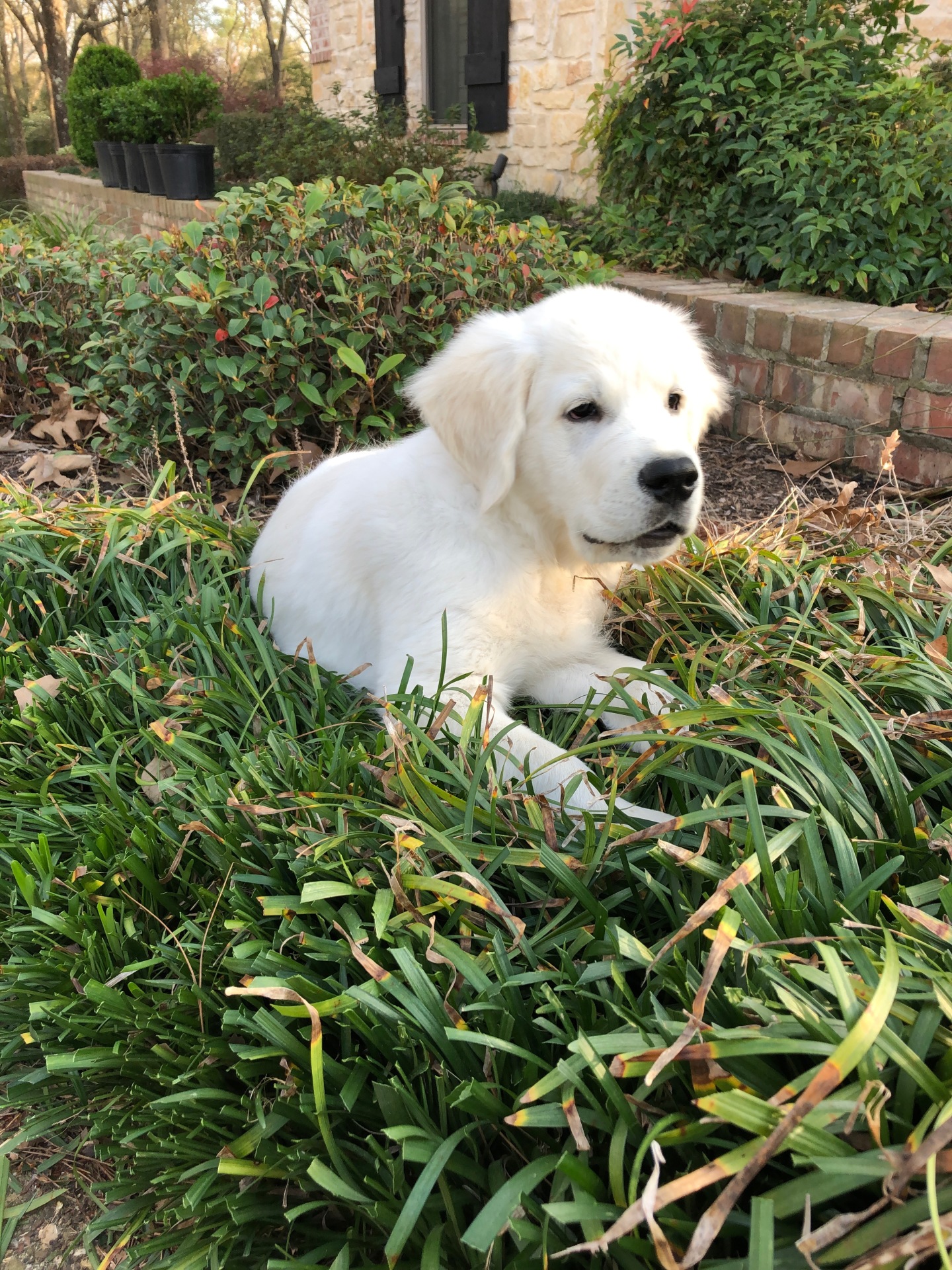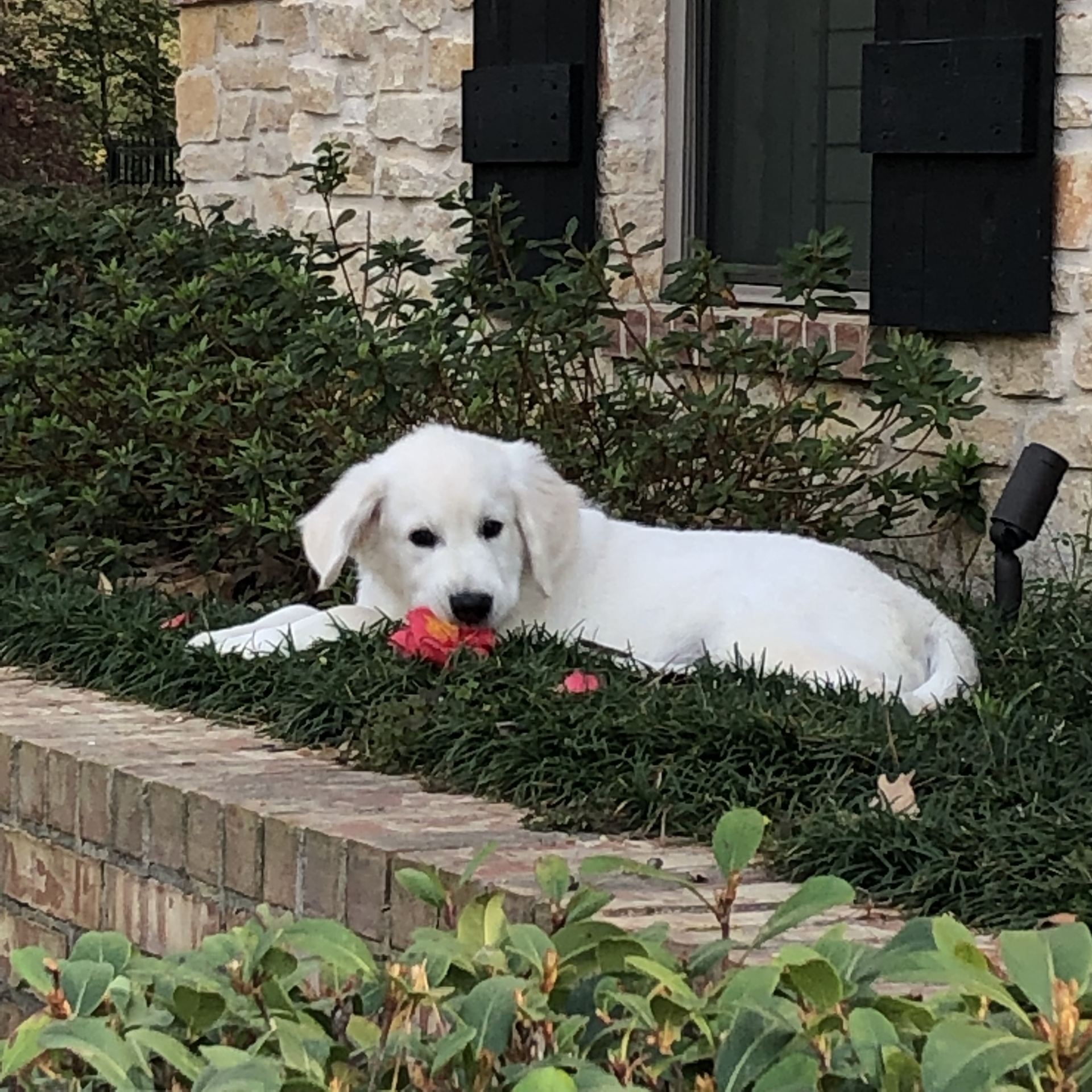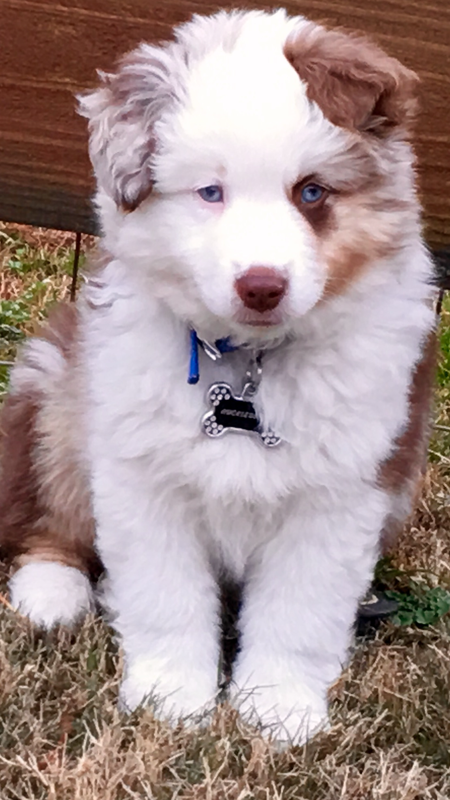 My wife and I want to sincerely thank you for the wonderful addition to our family in Chipper from Charlie & Journey! Our little guy has learned so much in the 8 weeks we've had him and he continues to surprise us with the amount of things he picks up on. He has already mastered a multitude of tricks and encourages us to challenge him more each day. We both enjoying running for sport, and Chipper has already built up the strength and endurance to tag along a few miles with us! He's a handsome devil and his beautiful red merle coat attracts compliments everywhere we go. Chipper shows love to everyone he meets by greeting them with an energetic wiggle bottom and endless kisses. We love him so much and appreciate your dedication to raising such great puppies. We're beginning to think Chipper needs a brother or sister, so keep the phone lines open! 

            Thanks again and God Bless!   Brady & Kaeli Helmink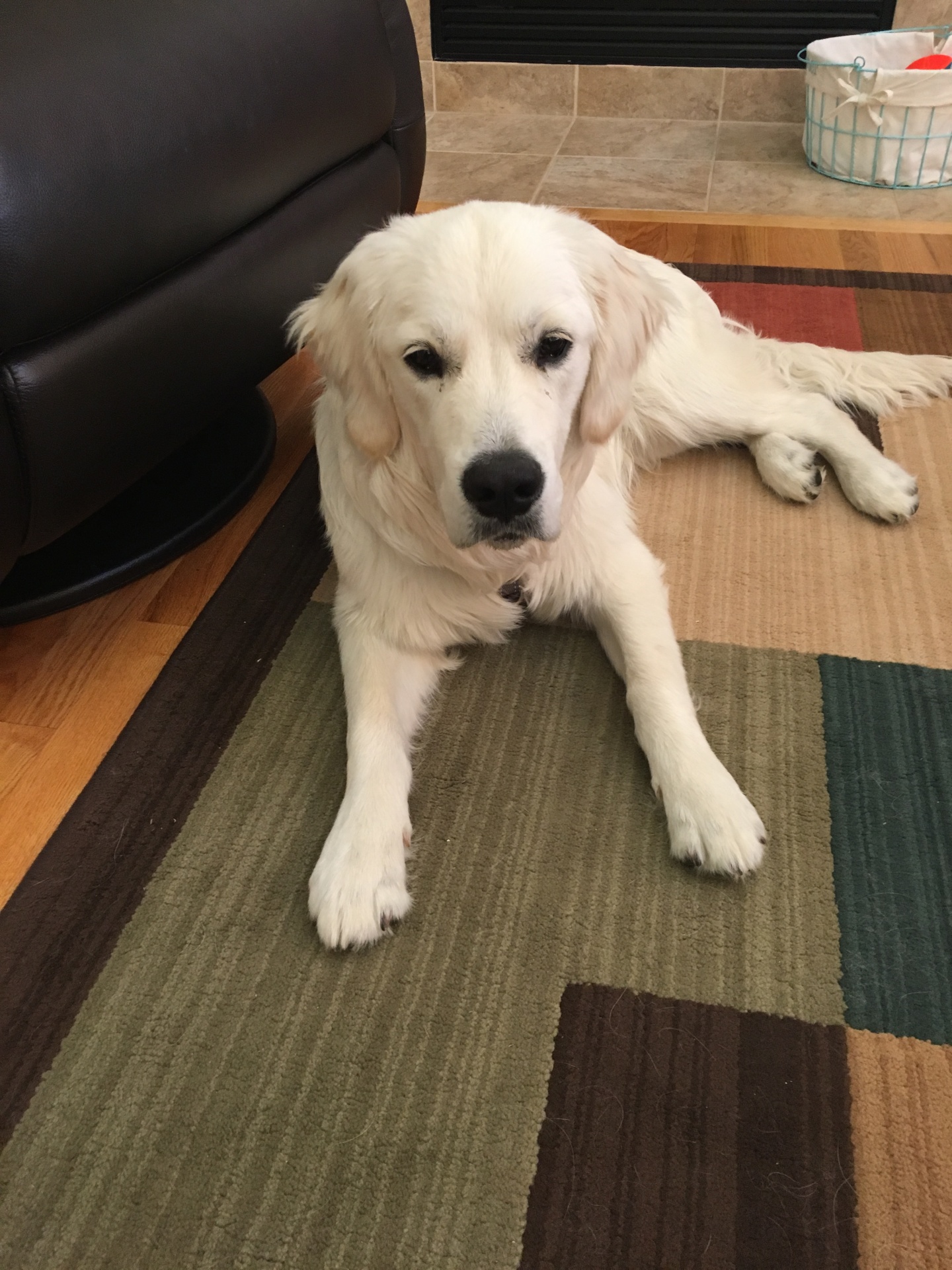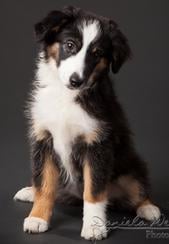 Simply want to take time to extend our gratitude for breeding one
  of the best dogs we have ever welcomed into our lives. She is quick learner and extremely loving. She's discovering ways to communicate with us & it's absolutely entertaining. Her right eye has become more greenish brown with about 1/4 blue/white. Her presence brings much laughter & joy to our home.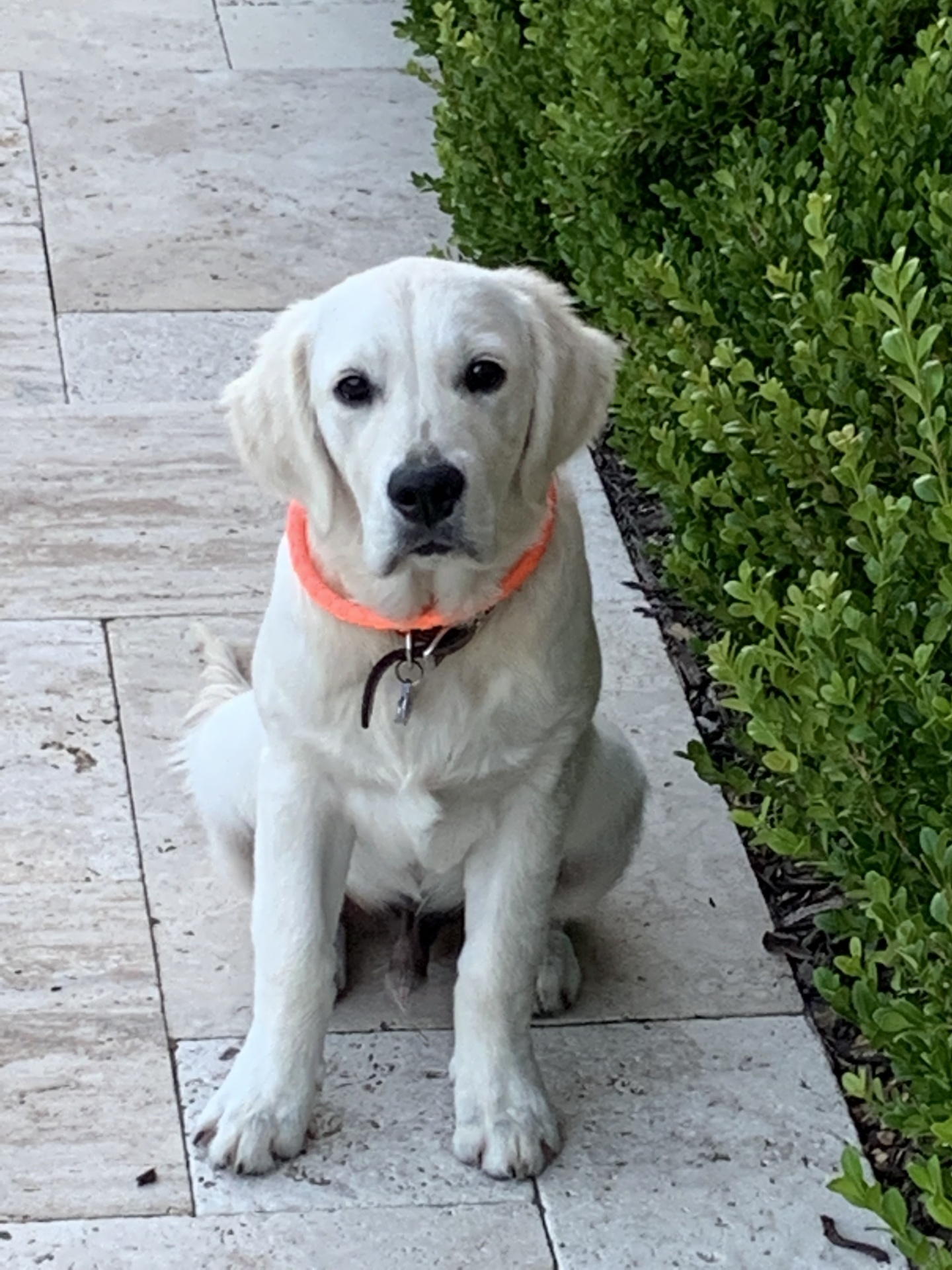 HElizah Thought I would send you some pictures of Huckleberry. He is so adorable and gets prettier every day!!

 He is such a great puppy! He's so smart, loving, loyal and friendly. Huckleberry does not have a shy bone in his body! I'm sure that is a result of all of the love he got from your sweet kids. He loves everyone! His intelligence is evident by how quickly we were able to house train him. At ten weeks he is almost completely trained.

 When I took him to the vet they fell in love! They took his picture to use on their Facebook page. There have been a couple of people who were so impressed with him they asked for your contact information (which I gave to them).

 Thank you for allowing this sweet, perfect baby boy to join our family. We absolutely adore him!!

 Gaye Dryden & Family
​​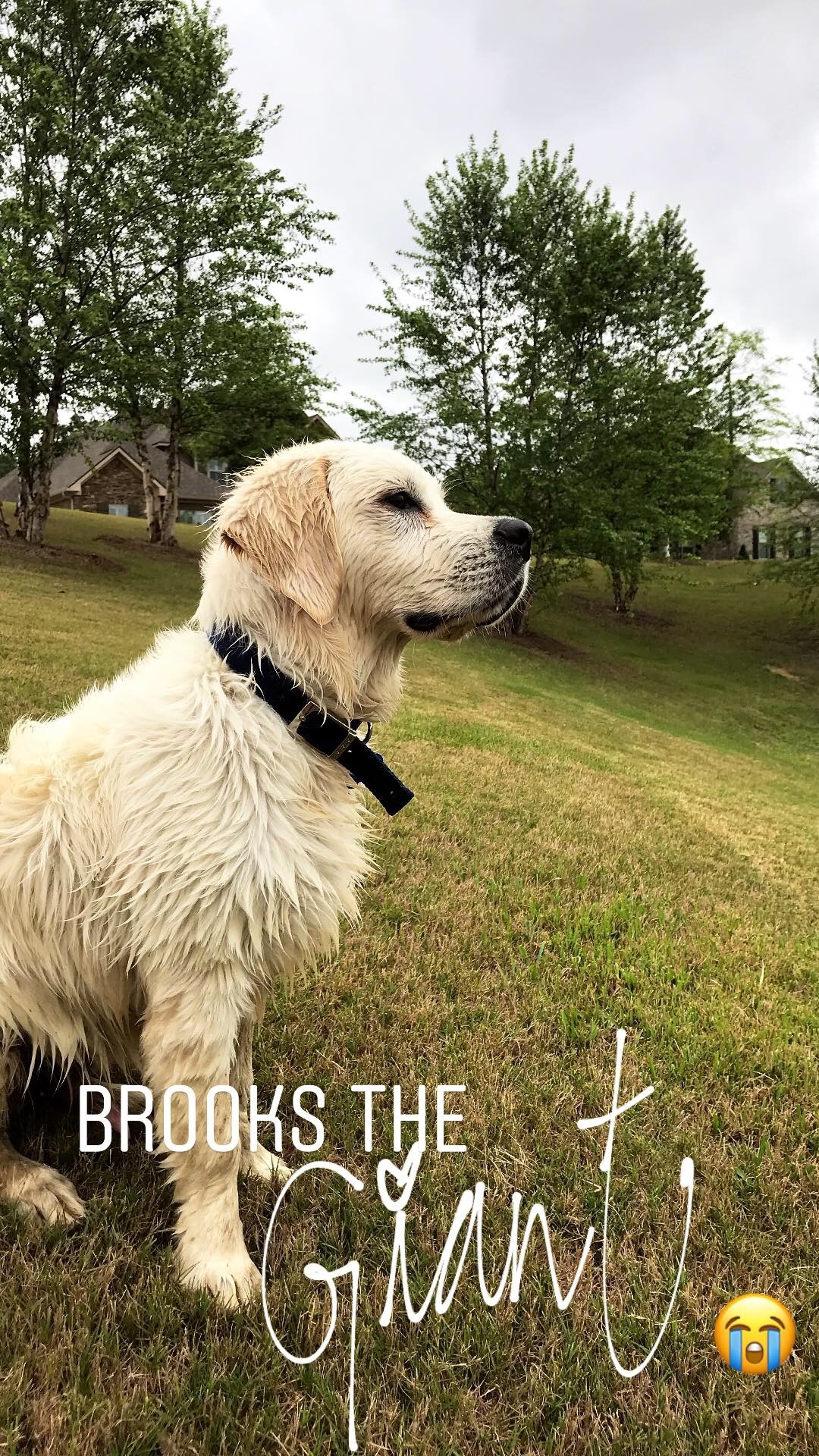 So great working with Rockin B from start to finish. You can tell these pups are brought up in a loving and great environment. My puppy at 8 weeks old already knew how to potty outdoors and sleep in a crate at night! Such a great experience! Such amazing dogs!

    It has a couple of months since we purchased Copper and Roper's tiny tri female. We have named her Sammie Bear and she is a complete delight. I don't know if you remember, but, you assured me that this little female was not timid. You could not have been more accurate. We brought her home and within minutes she had figured out where the dog door was to the back yard and had a wonderful time wrestling with her "big" brother, Foster Bear. 
She has been such a wonderful addition to our family. She now is enrolled in puppy school and (mom talking here) is the best student in the class!

  I have a close friend who is a photographer here in College Station. She had taken photos of Foster when he was 3 months old and was so impressed by the shots she wanted to get some photos of Sammie at three months old. I have attached a couple of her images here. Foster is also a mini, although a bit on the maxi end weighing in around 30 lbs and standing 19 inches tall. My husband is so impressed with what he calls Foster's "doggy skills." What a wonderful breed.  
                                                                                                   Carolyn Miller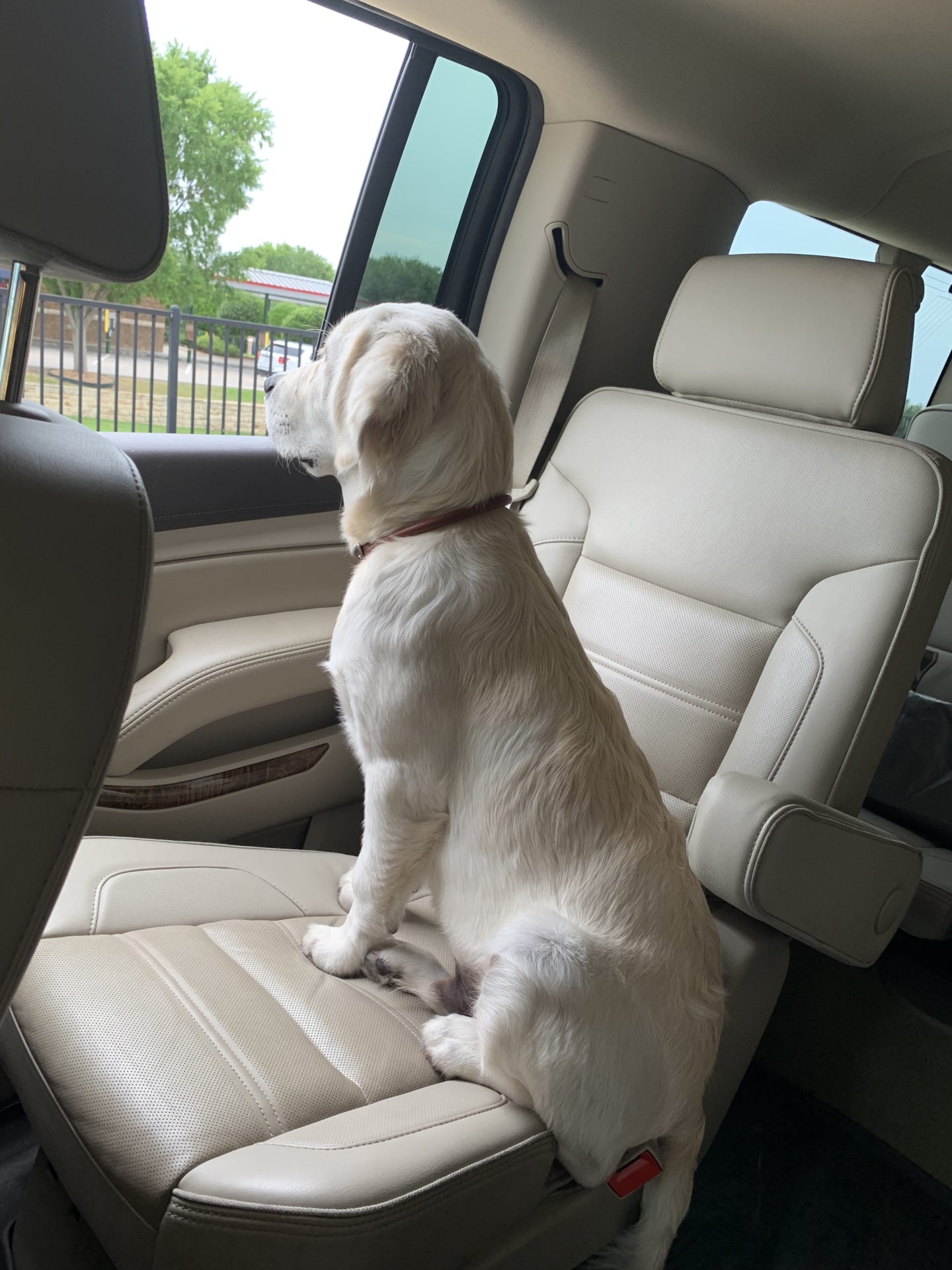 He is turning out great. Smart, friendly, beautiful. He is a really good boy.  Everyone is in love.
HE IS SO BIG NOW! T
HE BEST DOG EVER!!!!
   My family loves our mini Aussies from Rocking B! Bella and Fozzy are just amazing. Ready to get our third. I find that Eliza is honest and straight forward. Looking forward to our next furry friend!
    I got a puppy from them April of this year for my birthday he's a blue Merle mini Australian Shepard and he is the best dog anyone could ever ask for he is so so smart he learns anything you teach him so fast he's also incredibly athletic and able to keep up with any dog every person he meets he listens up their day and every time he is around dogs he makes them perk up and get so excited and happy he truly is the best dog anyone could ask for he brings so much joy to my life. Rockin B Mini Aussies has the best pups anyone could ever ask for if you are in the market for a mini Aussie or any dog I would go no further they are the best place to get a dog from. I could not have imagined a better dog in my head when I was thinking of getting one and he truly is a perfect dog.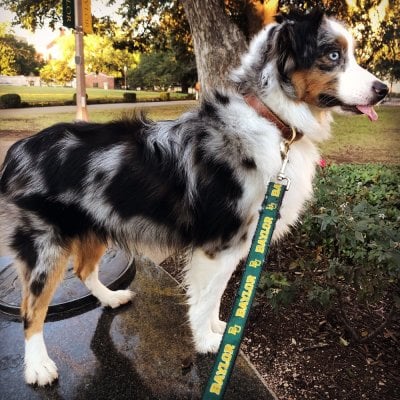 My family and I purchased a Mini Australian Shepard in early 2017. She has been the best dog, she is very smart. We love her so much we decided to expand our family and are currently waiting for another puppy. Our current Mini is the perfect size and has an amazing personality. Rockin B Mini Aussies has always been extremely helpful and the entire family is lovely. I would HIGHLY recommend Rockin B Mini Aussies to anyone looking to welcome a Toy or Mini Australian Shepard into their family.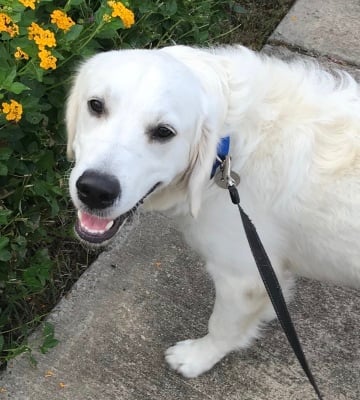 Finn is the BEST little guy! I love him to pieces. 
    AMAZING EXPERIENCE!!!!! I purchased a 1 year old Dog from Rockin B mini Aussies last year. Her name is Bailey and she is the sweetest dog I've ever had the pleasure to know. I have 2 small children and they absolutely love Bailey and she loves them! Before I got Bailey I was able to see the wonderful environment she had lived in for the first year of her life. Rockin-B-Mini Aussies provides the utmost care for their animals, so it came as no surprise to me that Bailey turned out to be such a sweet gentle dog. I have since referred other family members to Rockin B mini Aussies and they have been nothing short of ecstatic with their dogs as well! I've truly never seen a better facility or environment to raise dogs, nor have I ever known a family to care so deeply for their animals as rocking B mini Aussies does! If every dog breeder cared for their animals the way Rockin B does, dog breeding would have a MUCH better reputation!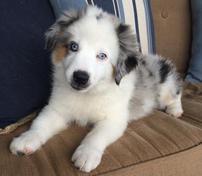 Hi Elizah! Hope all is well with you and your family! It's Amanda Childress in College Statipn. Just wanted to update you and let you know how incredibly happy we are with our AMAZING puppy! He is smart, funny, obedient and such a perfect fit and addition to our family! We are all smitten and we thank you for breeding such quality and fantastic dogs! Will send recent pictures soon! Happy New Year!!!!!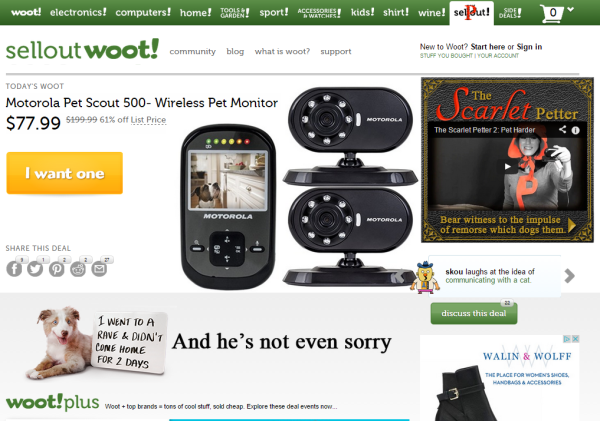 ​

                                                                                     


   I hope all is well I wanted to show you that Lillie is famous ! She is on my companies website looking cute as ever.... Angela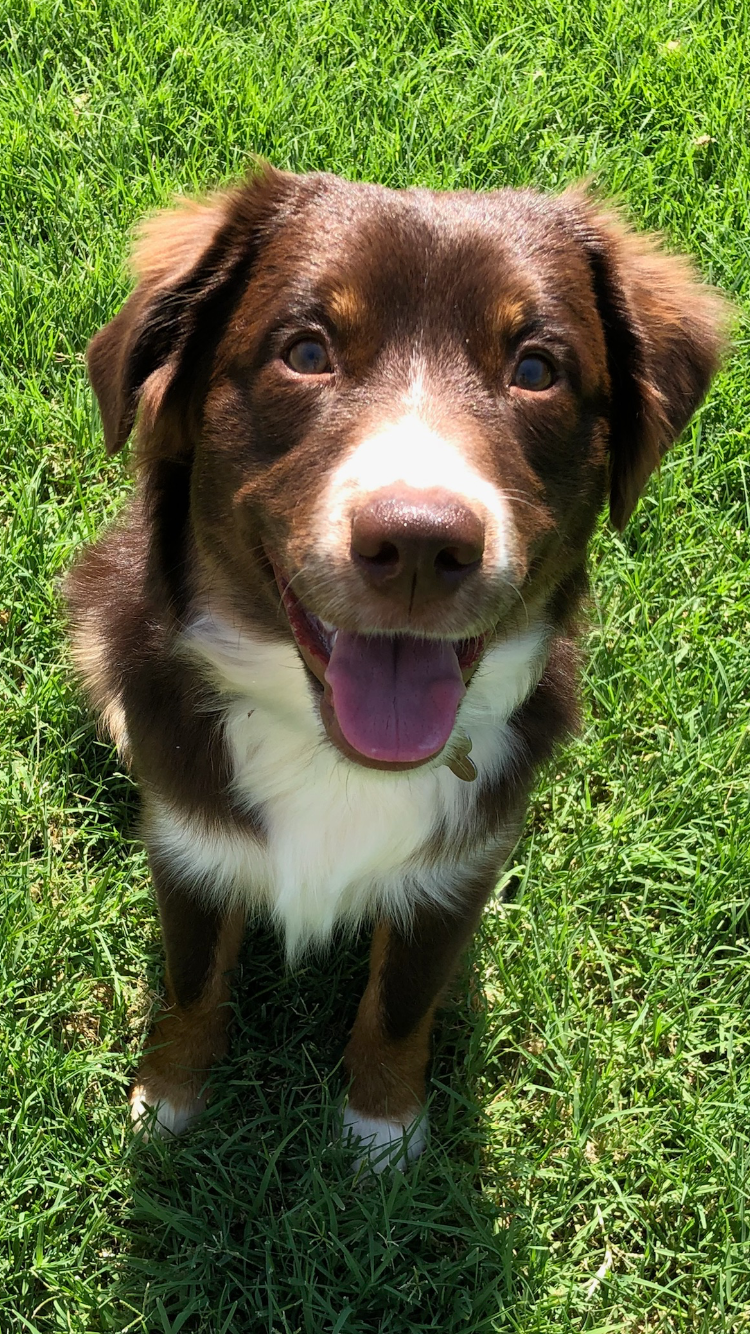 Just wanted to update you on "Gus" the SWEET boy of our family!!  [😍]
He is literally so precious, loves all people & animals... he's kinda of a "dog whisper" with our other dogs. Thanks!